Housing
This category includes housing projects
that have been completed since last May
. To find buildings from previous years please use the archive and search functions on the menu to the right.
Browse Buildings:
Buildings 1-9 out of 9 displayed.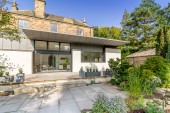 The house was in generally good condition and had an original, stone and slate roof extension at the rear. That extension contained a modest kitchen and scullery, storage and bathroom but the layout was convoluted and the floor levels varied from...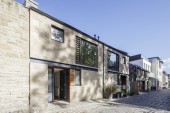 The design sought to optimise the available space on what was an extremely constrained and technically demanding site by building 2 mews style dwellings over 3 storeys including a basement storey below Dublin Street Lane ground level. The...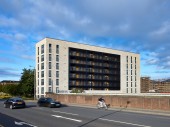 DO-Architecture have just completed 49 new homes at the Northern edge of Govanhill for Lowther Homes as part of the Wheatley Group. The development provides 49 new homes for mid-market rent on the former brownfield site at the northern boundary...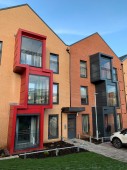 The Barlia project has delivered new build housing across three sites in Castlemilk on behalf of Cassiltoun Housing Association, built by Cruden Group. A total of 42 units for affordable rent have been provided in the grounds of the former...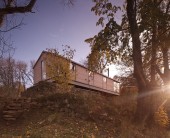 A couple who have farmed on the banks of Loch Tummel for many years, needed a small house so as to be close to their livestock. They purchased a narrow plot occupied by a ruined building and closely bounded by river and road. We were approached...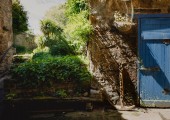 This derelict Category B-Listed traditional Net House has been completely transformed into a mini-house, for guest accommodation. The Net House is located in the heart of the historic fishing village of Crail, situated in the beautiful East Neuk...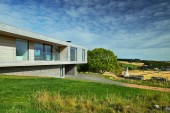 Our design is comprised of a timber and glass box, which is cantilevered above the landscape, and sited on a stone wall which runs both inside and outside of the house. A meadow grass roof and simple materials palette help the building blend into...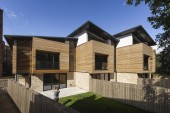 Bruntsfield Terrace is located in the centre of Edinburgh, overlooking the South West corner of the Meadows and situated within the Merchiston and Greenhill Conservation Area. The existing property consisted of an Historic Villa (Grade-B listed)...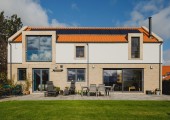 A new build house with a sympathetic design, located within a Conservation Area in the East Neuk of Fife. The design expresses a modern interpretation of the traditional Scottish rural aesthetic, which assists in enhancing the character of the...
Back to Scotland's New Buildings