Housing
This category includes housing projects
that have been completed since last May
. To find buildings from previous years please use the archive and search functions on the menu to the right.
Browse Buildings:
Buildings 1-7 out of 7 displayed.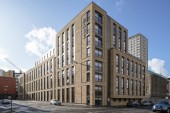 Soller Real Estate's Base Glasgow, the student housing development designed by Mosaic Architecture + Design, has opened its doors in time for the new student term. Developed for the Royal Conservatoire of Scotland (RCS), the building was...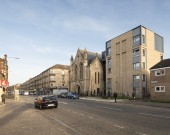 Carntyne church was a derelict, listed building on Shettleston Road. At the heart of the Shettleston community, it had been owned by Shettleston Housing Association for around 10 years whilst a number of projects were developed by the...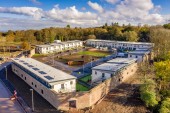 The application site formed part of the Edmonstone Estate, which constitutes the remnants of a once prosperous area where economic activity was focused around agriculture and mining. The estate sits to the north of the A7, Old Dalkeith Road, and...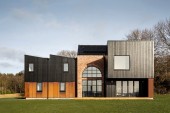 In 2015, our clients Lisa and Martin Mulube appointed Fife Architects to design a bespoke family home for themselves and their three daughters with a very specific brief. They wanted their new home to be strongly influenced by the unique site of...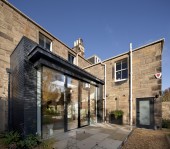 Our clients were seeking to better link the living spaces of their house with the garden beyond, the challenge was realised through the addition of an extension and internal remodelling. The extension is simple in form; an expressed roof plane...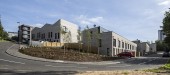 This project is the latest phase of the Maryhill Locks masterplan, comprising of thirty-three 3 and 4 bed terraced houses faces toward the Kelvin Walkway, with the development completing the urban block of Whitelaw Street and Lochgilp Street....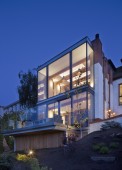 We were asked to update and improve this inter-war house located on a raised site to the southwest of Glasgow. The house is a classic, gentle, Arts and Crafts, white harled with brick detailing under a clay tile roof 'cottage' with stylistic nods...
Back to Scotland's New Buildings