Interiors and exhibitions
This category includes interior and exhibition design projects
that have been completed since last May
. To find buildings from previous years please use the archive and search functions on the menu to the right.
Browse Buildings:
Buildings 1-10 out of 10 displayed.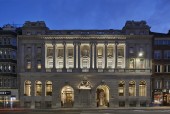 Conversion of Grade II-listed barristers' chambers into extension to neighbouring Apex Temple Court hotel, resulting in the creation of 20 bedrooms, bar, and restaurant.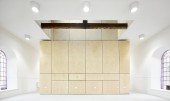 The remodelling of Avonbridge United Reformed Church involved crafting a flexible interior capable of accommodating both worship and a programme of community outreach. The solution was to vacate a dilapidated later addition hall and consolidate...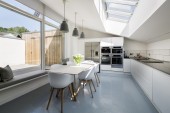 Proudly contemporary in style, the proposed work aims to present itself as an evolved form of the site's existing frontage while integrating sympathetically into the immediate Conservation Area context through the use of appropriate...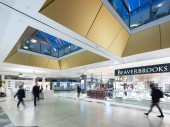 We were appointed to refurbish the mall of the Gyle Shopping Centre, which sits within west Edinburgh and attracts high footfall from a mix of local residents, neighbouring office workers, and shoppers from further afield. The original centre,...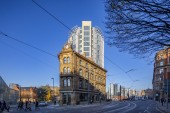 Hotel Indigo Manchester embraces a fusion of two very different types of building – the historic existing Grade II listed building connected at each level to the new build 14 storey extension. The interior design sought to connect these two...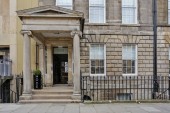 Conversion of an existing office building to form a new 82 bedroom hotel. The first Mode Aparthotel in the UK.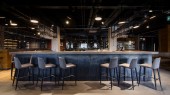 A new venue to celebrate the best in Scottish craft beer and food in the heart of the Dundee waterfront development. This project formed part of the regeneration of the former arcades situated in the lower level of grade A listed Caird Hall in...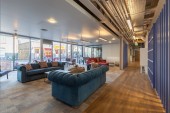 3DReid interiors team responded to a complex brief to deliver a high quality specification for the competitive student residential market in the city of Aberdeen. The Combworks is a 121 studio room development which includes a reception space,...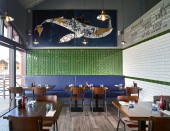 The Fishmarket restaurant brings to life an unused portion of the historic Grade B listed Victorian Fishmarket at Newhaven in Edinburgh. An insertion of a restaurant to the front façade, with the relocation of the existing fishmonger to...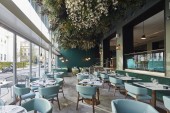 Full refurbishment of Apex City of London hotel's ground floor to create a destination bar and restaurant for the recently expanded property. The result is a modern palm court brasserie that opens out on to the street, with bistro, bar and...
Back to Scotland's New Buildings