Interiors and exhibitions
This category includes interior and exhibition design projects
that have been completed since last May
. To find buildings from previous years please use the archive and search functions on the menu to the right.
Browse Buildings:
Buildings 1-7 out of 7 displayed.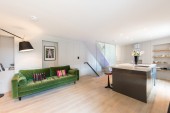 Possibly our biggest transformation to date. When we visited this dilapidated flat with our client we thought he'd lost the plot. But he had a vision...... This double upper flat is part of a listed building in the heart of the South...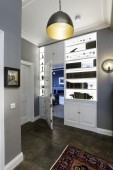 This project included a full restoration and reconfiguration of a Georgian flat where non-original reconfigurations were removed and the original plan form reinstated. We also moved thee kitchen to the front of the flat and opened the wall...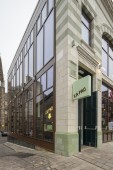 MOSAIC Architecture + Design has given Ka Pao, the new restaurant housed in the basement of the recently converted Botanic Gardens Garage on Vinicombe Street in Glasgow's West End, a distinctly South East Asian look and feel to complement...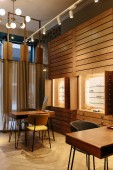 When we first met Michael McGrath, owner of McGrath Opticians of Byres Road, he spoke of his days as a young optician and how spectacles were dispensed. In bygone days, opticians were not permitted to advertise in any way, hence glasses were...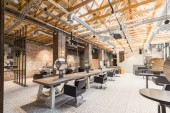 When Stuart Whitelaw, owner and founder, of Mesart Hair Salons contacted us to help with their new ' super salon' we excited to hear the brief: to create 'instagramable spaces', and secondly, to provide flexibility without...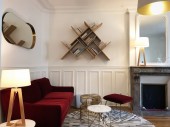 This project included a full restoration and reconfiguration of a 19th century parisian flat. The challenge was to create different spaces that could adapt to a modern family when they are two or six people in their 80 m2. Storage was a...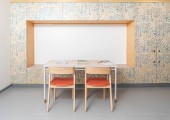 Our brief for a 'Therapeutic Art and Design Strategy', developed by Ginkgo Projects and NHS Lothian, asked to enhance a series of key spaces within the new Royal Hospital for Sick Children in Edinburgh (designed by HLM architects)....
Back to Scotland's New Buildings