Interiors and exhibitions
This category includes interior and exhibition design projects
that have been completed since last May
. To find buildings from previous years please use the archive and search functions on the menu to the right.
Browse Buildings:
Buildings 1-8 out of 8 displayed.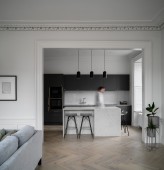 With an ambition to create two contemporary residential apartments, our client acquired part of a Georgian office building in the heart of the Leith Conservation Area. Built in 1815, the building's historic elements had been erased through...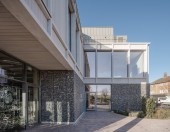 The first building to be constructed in Argent Related's 180-acre Brent Cross South development, this 8,000 square foot temporary Visitor Pavilion will bring to life, through its design and exhibitions, Argent Related and Barnet...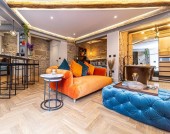 A dark and damp one bedroom lower ground flat has been transformed to become a boutique holiday-let studio, with freestanding bath, woodburning stove and all you could wish for in order to explore the city.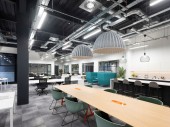 CEG managed a £5million investment to reimagine this historic building last year. By refurbishing the existing building, the team were able to significantly reduce the use of raw materials and limit the embodied carbon emissions that would...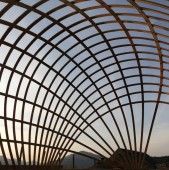 The recently completed Outdoor Classroom is a major commission designed collaboratively for Cove Park's 50-acre rural site by architectural scientist Mae-ling Lokko and architect Tom Morton (Arc Architects) with young professionals and...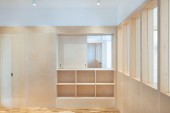 Our clients, The Diocese of Glasgow and Galloway, purchased new premises at 49 Cochrane Street as part of their vision to create a modern, welcoming, and inclusive base for the church, which would reflect their ethos as an organisation that is...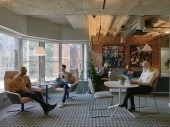 West One Serviced Space is part of Bruntwood Works first Pioneer project in Leeds and has a focus on wellness, work-life-balance and productivity. 3DReid provided full interior design services for the fit out of 950 sqm of serviced workspaces...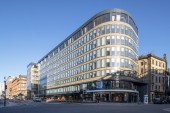 Yotel is a young hotel brand which has made considerable moves within the international hotel market over recent years. It aims itself squarely at younger, tech savvy travellers who are looking for an exciting and stimulating space to stay. Our...
Back to Scotland's New Buildings