Interiors and exhibitions
This category includes interior and exhibition design projects
that have been completed since last May
. To find buildings from previous years please use the archive and search functions on the menu to the right.
Browse Buildings:
Buildings 1-4 out of 4 displayed.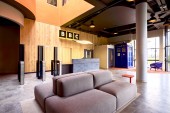 442 Design was appointed as lead designer to refurbish the entire BBC Workplace offices in Newcastle. The refurbishment was across two floors of workspace area, main public reception, social ands dining areas, news and make up rooms. The...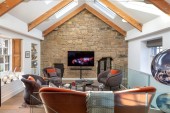 Belgrave Mews is a listed property, tucked up a cobbled lane in Edinburgh's New Town Conservation Area within the World Heritage Site. The property consisted of a small upper flat with a large garage underneath. The existing rooms were...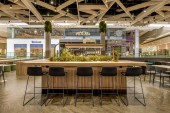 Derbion invested more than £2 million in its food terrace at the Derbion Shopping Centre, with a new look, new brands and more seating. 3DReid interiors team worked on the transformation of the Derbion Food Terrace. As part of the...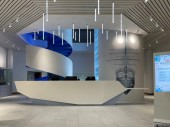 The project includes the creation of a refurbished entrance area, reception and new Dome Gallery Experience. The Dome Gallery invites visitors to experience how Dundee appeared in 1901, the year the RRS Discovery was launched, via a 360°...
Back to Scotland's New Buildings