Other
This section includes all other projects
that have been completed since last May
, which cannot be categorised within any of the main sectors. To find buildings from previous years please use the archive and search functions on the menu to the right.

Browse Buildings:
Buildings 1-2 out of 2 displayed.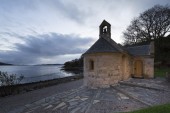 In our high pressure modern lifestyles there is a need for places where we can step out, take a deep breath and refocus. The brief was for a new-build private chapel on a west coast of Scotland estate influenced by the abbey buildings on Iona...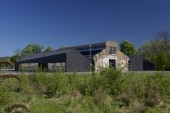 The Engine Shed in Stirling www.engineshed.org is Scotland's building conservation centre, created and managed by HES to promote engagement with traditional buildings and educate people about the skills and materials required to build,...
Back to Scotland's New Buildings