Sport and Leisure
This category includes sport and leisure projects
that have been completed since last May
. To find buildings from previous years please use the archive and search functions on the menu to the right.
Browse Buildings:
Buildings 1-2 out of 2 displayed.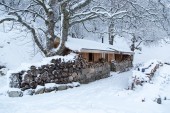 A room for cooking in a wood fired oven, eating and drinking with friends; thinking, reading and drawing. Planned and intuitive in equal measure this small building was made by its architect in the ruins of an abandoned highland blackhouse....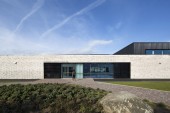 Redevelopment of a near derelict sports centre in Whitecrook, Clydebank for Clydebank Community Sport Hub and West Dunbartonshire Council. The project involved the partial demolition and extension of an existing gym hall to create a new...
Back to Scotland's New Buildings