Public
This category includes Public Arts and Community buildings that have been completed since last May. To find buildings from previous years please use the archive and search functions on the menu to the right.

Browse Buildings:
Buildings 1-9 out of 9 displayed.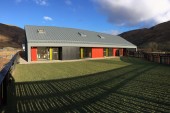 Cairndow Community Childcare Ltd. is a local childcare provider established by a group of parents and carers in 2004, as a community business to provide vital support to families in the rural community of Cairndow, in Argyll. Having outgrown...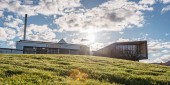 Johnnie Walker has opened the doors to its stunning new Highland Home visitor experience at Clynelish Distillery in the latest step towards the recovery of Scottish tourism. Located in the Sutherland town of Brora on the famous NC500 scenic...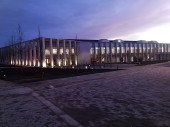 One of the first purpose-built Justice Centres in Scotland has opened to help support the delivery of justice during unprecedented times. The immediate focus of the new Justice Centre will be for the Scottish Courts and Tribunals Services...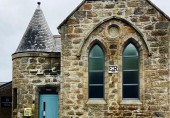 The refurbishment and alteration of the public hall in the coastal village Newburgh, Aberdeenshire addresses historical issues of accessibility, energy efficiency, comfort and functionality. Consultation started in 2017 and a great deal of effort...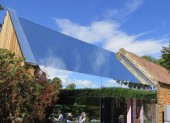 Extensive remodelling of and extension to existing steading buildings, creating a new cafe and restaurant. The extension is barely visible from the approach to the North, using a palate of corrugated galvanised steel, larch cladding boards and...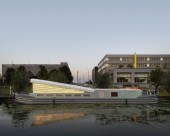 he Floating Church, Genesis, is a new, wide-beam canal boat crowned with an innovative pop-up roof designed by London-based architects Denizen Works. The barge commissioned by the Diocese of London as a mobile assembly space was developed in...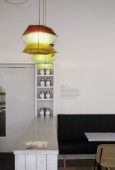 The Fruitmarket, Edinburgh, has opened its doors for the first time since summer 2019, with its existing galleries refreshed and expanded into a large adjacent warehouse. A £4.3m capital development, it is the first project and renovation...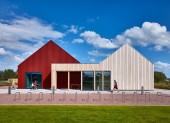 Our design is comprised of a timber and glass box, which is cantilevered above the landscape, and sited on a stone wall which runs both inside and outside of the house. A meadow grass roof and simple materials palette help the building blend into...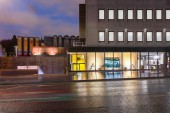 Tennent's is a Scottish institution and beer which is a world class brand. Beer has been brewed on this site since the 15th Century when Monks used the water in the Molendinar burn and the Ladywell spring. A Visit Scotland audit in 2016/17...
Back to Scotland's New Buildings