Public
This category includes Public Arts and Community buildings that have been completed since last May. To find buildings from previous years please use the archive and search functions on the menu to the right.

Browse Buildings:
Buildings 1-2 out of 2 displayed.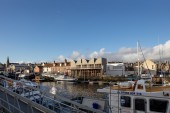 We took an urban approach and worked with a longer stretch of the harbourfront than the original Old Fishmarket site we were given. The community clearly wanted to open up views and make better use of this central site. Our proposal was to...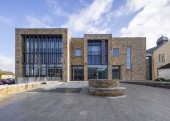 We are pleased to share images of our recently completed Whitburn Partnership Centre, a £4M community project in the heart of Whitburn on behalf of West Lothian Council. The project created a vital community resource in a new contemporary...
Back to Scotland's New Buildings