Public
This category includes Public Arts and Community buildings that have been completed since last May. To find buildings from previous years please use the archive and search functions on the menu to the right.

Browse Buildings:
Buildings 1-3 out of 3 displayed.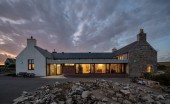 Comunn Eachdraidh Nis, on the Isle of Lewis, has been given a new lease of life following an extensive restoration, reconfiguration and extension project. The original Cross School buildings were constructed in 1879 and had been vacated in...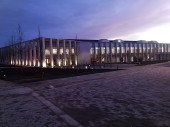 One of the first purpose-built Justice Centres in Scotland has opened to help support the delivery of justice during unprecedented times. The immediate focus of the new Justice Centre will be for the Scottish Courts and Tribunals Services...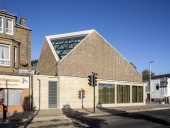 Monifieth Parish Church is the amalgamation of 3 churches in the parish. Over 10 years ago a bold decision was taken to build a new church rather than try and refurbish one of the existing period buildings. It was recognized then that none of...
Back to Scotland's New Buildings