Public
This category includes Public Arts and Community buildings that have been completed since last May. To find buildings from previous years please use the archive and search functions on the menu to the right.

Browse Buildings:
Buildings 1-2 out of 2 displayed.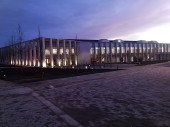 One of the first purpose-built Justice Centres in Scotland has opened to help support the delivery of justice during unprecedented times. The immediate focus of the new Justice Centre will be for the Scottish Courts and Tribunals Services...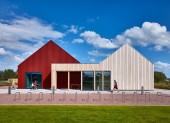 Our design is comprised of a timber and glass box, which is cantilevered above the landscape, and sited on a stone wall which runs both inside and outside of the house. A meadow grass roof and simple materials palette help the building blend into...
Back to Scotland's New Buildings