Public
This category includes Public Arts and Community buildings that have been completed since last May. To find buildings from previous years please use the archive and search functions on the menu to the right.

Browse Buildings:
Buildings 1-4 out of 4 displayed.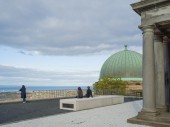 The design and restoration project was split into two distinct phases. Following Phase 1 works by Collective Architecture in 2014, which facilitated the relocation of Collective to the City Dome on Calton Hill, Phase 2 works see the extensive...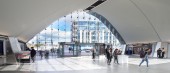 Much has now been written regards the opportunity for development to catalyse the ehanacement or expansion of the railway. Over recent years we have begun to see the emergence of such an approach on the ground via enhanced stations, services,...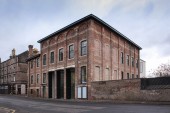 Edinburgh Printmakers' new creative hub is located within the former headquarters of the North British Rubber Company. Our project involved the redevelopment of this derelict building into a multi-use arts complex centred around printmaking...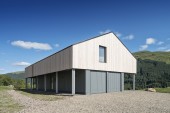 The project at Monachyle Beag was to create a new sporting estate within a 1000-acre upland holding in the Trossachs. The centrepiece is a new hunting lodge which is perched on the edge of a mountainside looking over Loch Doine and to the upper...
Back to Scotland's New Buildings