Health
This category includes health projects
that have been completed since last May
. To find buildings from previous years please use the archive and search functions on the menu to the right.
Browse Buildings:
Buildings 1-5 out of 5 displayed.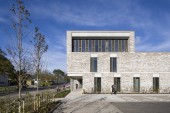 Hoskins Architects were commissioned to design Firrhill Partnership Centre in Edinburgh to provide accommodation for two local GP practices and a range of Lothain NHS primary care services including: physiotherapy, childrens services and mental...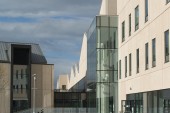 The hospital presents a strong and unique presence responding to the characteristics and the vernacular of the region, creating a welcoming environment and a distinct sense of place. The design has been considered holistically, developing the...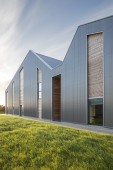 The design for the new Equine Diagnostic, Surgical and Critical Care Unit has a distinctive form, with the strong angular roofline creating a modern interpretation of a traditional barn. The new building, through its striking external form and...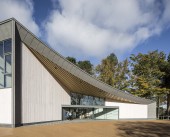 The Hawkhead Centre is a new activity and support centre for the charity Scottish War Blinded, who provide free support to ex-service men and women who have lost their sight during or after military service. Scottish War Blinded is a sister...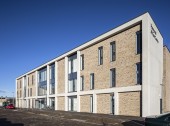 The new Pennywell All Care Centre brings together a range of primary healthcare and support services. The building offers patients a wide range of co located services in a modern purpose built facility providing flexibility to meet changing needs....
Back to Scotland's New Buildings