Health
This category includes health projects
that have been completed since last May
. To find buildings from previous years please use the archive and search functions on the menu to the right.
Browse Buildings:
Buildings 1-5 out of 5 displayed.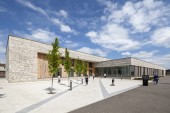 Hoskins Architects was commissioned to design Blackburn Partnership Centre in West Lothian to bring together a range of primary care and community services for both NHS Lothian and West Lothian Council. Prior to completion of the new building,...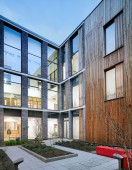 The New Gorbals Health and Care Centre combines four GP services, Dental services and a variety of social care services under one roof, improving health services locally and improving the Gorbals area. Forming part of the Crown Street...
The hospice, located within Glasgow's Bellahouston Park and surrounded by a context of historically significant villas and cottages, benefits from a civic presence with a form which mediates between the city it serves and its parkland...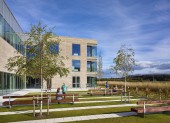 A building with highly technical functional requirements presents a particular challenge. There is always a fear (in architect and client) that the functional requirements will not be met – that the adjacencies, flow separations, pressure...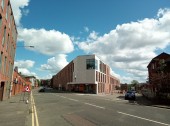 The new Woodside Health and Care Centre has been built to replace the existing 1970's facility which has come to the end of its useful life no longer meeting current standards of building fabric, environmental conditions and accessibility....
Back to Scotland's New Buildings