Health
This category includes health projects
that have been completed since last May
. To find buildings from previous years please use the archive and search functions on the menu to the right.
Browse Buildings:
Buildings 1-4 out of 4 displayed.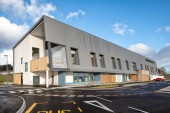 As the first health facility built in this community for over fifty-four years, the new Broadford Hospital ('the Hospital') was designed to BREEAM's excellence standards, a holistic approach to development. It demanded focus on...
S2 Architecture have ben appointed by the partners of Kenmure Medical Practice to determine the viability of extending the current practice premises to provide 3nr. additional consultation rooms. With an increasing population within the local...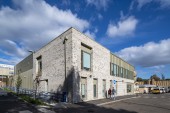 The new linear accelerator (LINAC) treatment facility provides accommodation for a new cancer assessment unit (and associated radiation-shielded bunkers) and Oncology administration offices. The project has been delivered within a live hospital...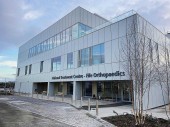 The National Treatment Centre – Fife Orthopaedics is a 6600 sqm elective care facility located in the campus of Victoria hospital, Kirkcaldy. It is a Centre of Excellence for Orthopaedics including an outpatient department on the ground...
Back to Scotland's New Buildings