Historic Buildings & Conservation
This category includes historic buildings and conservation projects
that have been completed since last May
. To find buildings from previous years please use the archive and search functions on the menu to the right.
Browse Buildings:
Buildings 1-7 out of 7 displayed.
Bell Street Stables is a Grade B Listed 1890s industrial building in Calton, Glasgow, built to house the cleansing department including its many Clydesdale horses. The brief was to convert the building into 52 mid-market affordable rent flats....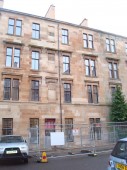 Restoration of decayed Grade A Listed 1876 tenement by Alexander 'Greek' Thomson to provide 8 modern flats for Govanhill Housing Association for Affordable Rental. The building is one end of a City Block containing 6...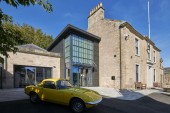 The new museum is a careful fusion of an existing B Listed Georgian villa & coach house which had been in a run-down state & in desperate need of attention. The original Jim Clark Memorial Room was located in part of the ground...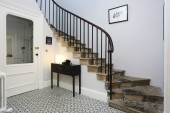 This 3 storey Georgian house had been quite badly treated in the past. Having been divided into two flats for may years a lot of secondary additions had been made and original features lost. Our clients have worked hard over many years to restore...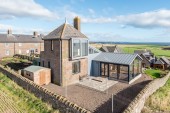 We were commissioned to design a residential conversion of the former North Sea coast lookout tower which is sited on a rocky headland between Montrose and Lunan Bay. The derelict tower built circa 1908 is a C Listed Building in was in a very...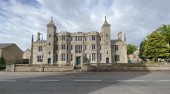 The Grade 'A' Listed Watt Institution is an important building historically, civically, socially and culturally. It houses archives, locally bequeathed artefacts and world class artwork. The building consists of a museum, art...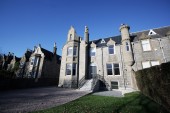 No 12 Westfield Terrace is a grade C listed building since December 2000 and is part of a 6 bay pair of mirrored 3 bay double villas forming the North Side of Westfield Terrace. Designed by Scottish Architect James Henderson and built in 1874 the...
Back to Scotland's New Buildings