Historic Buildings & Conservation
This category includes historic buildings and conservation projects
that have been completed since last May
. To find buildings from previous years please use the archive and search functions on the menu to the right.
Browse Buildings:
Buildings 1-8 out of 8 displayed.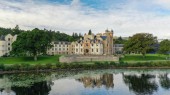 Following a devastating fire in December 2017 which largely destroyed the Hotel, a painstaking restoration process has taken place to bring the B-listed early 19th century Baronial Mansion back into use as a world-renowned five star luxury resort...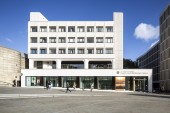 For the first time, the University of Edinburgh's new Health and Wellbeing Centre brings together the institution's previously disconnected Counselling and Disability services, Pharmacy and Health Centre, in a now fully accessible...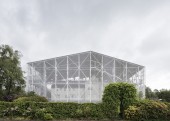 Conservation charity the National Trust for Scotland has developed an inspired, cutting-edge plan to quite literally save the Hill House for the nation. The Trust plans to build a colossal yet sublime enclosure (designed by architects Carmody...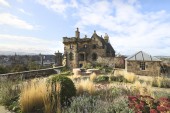 Collective - the centre for contemporary art on Calton Hill have revived Observatory House set on their iconic site overlooking Edinburgh, as a unique destination for visitors. The 18th century historic building designed by James Craig and...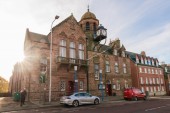 Our recent project at Penicuik Town Hall involved the restoration and enhancement of the Category C Listed sandstone building, which was built in 1893. It is a prominent building within the heart of Penicuik, originally known as the Cowan...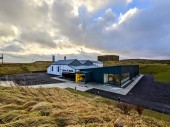 Scapa Flow Museum had at its core the former Pumping Station, serving in wartime to draw fuel from tankers, store it, then send it out to naval vessels. It was made to be temporary and as a shield to amazing machines. Deservedly, it and the...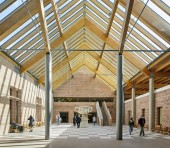 The Burrell Collection is one of Europe's finest museums housed in one of the very few Category-A listed post-war Scottish buildings. Its extraordinarily rich collection consists of 9,000 works of fine and decorative arts spanning 6,000...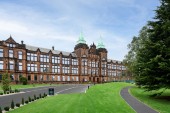 CALA Homes (West) has unveiled its luxurious new show apartment set within Glasgow's former teaching college, the David Stow Building at Jordanhill Park. With style inspired by the lush green parkland and tranquil open space of Jordanhill...
Back to Scotland's New Buildings