Historic Buildings & Conservation
This category includes historic buildings and conservation projects
that have been completed since last May
. To find buildings from previous years please use the archive and search functions on the menu to the right.
Browse Buildings:
Buildings 1-12 out of 12 displayed.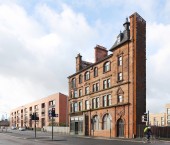 The former Linen Bank building is one of the few remaining tenements of the old Gorbals. Designed by James Salmon Junior, the category A-listed building incorporates a mix of styles that showcase Salmon's various influences and is a...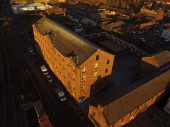 Regeneration work to convert a disused former power loom weaving mill in Arbroath into 24 affordable apartments is now complete, with the keys ready to be handed over to the first group of tenants. Cullross and George Martin Builders began work...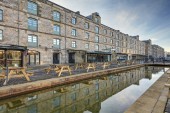 Situated on Commercial Street in Leith, these Category 'A' listed former bonded warehouses create an impressive street frontage to the south-west and the quayside to the north- east. Our client's brief was to convert them into...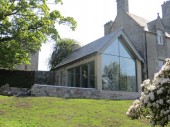 Remodelling of and extension to an existing Victorian villa forming a new kitchen and family dining space, linked out into the garden with a stepped terrace. The extension clearly delineates between old and new with a limited palate of...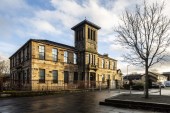 Elderpark Housing Association have gone back to the future for their new headquarters, a fully restored Victorian school in Govan. The former Hills Trust Primary School has been transformed at the hands of Mast Architects, who have...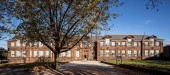 A much-loved community landmark on the southside of Glasgow has been fully restored and repurposed by a leading Scottish architectural firm. The Grade B listed, Andrew Balfour designed former Holmlea Primary School in Cathcart, has been...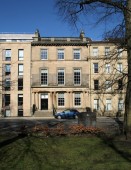 This historic Edinburgh townhouse, owned by the RAF Club from 1937-2017 and previously visited by astronauts Neil Armstrong and John Glenn, has undergone a massive new lease of life as a fantastic stylish new headquarters for iQ Elliott House...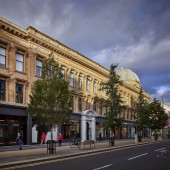 Bywater Properties and Stallan Brand have fully renovated Breckenridge House on Sauchiehall Street to form a creative workspace. McLellan Works will offer large open plan floorplates combined with a mix of ground floor retail, food and beverage...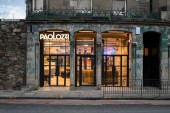 Working with the same team from Edinburgh Beer Factory we converted the former Royal Bank of Scotland branch on Forrest Road into a new restaurant and bar, bringing excellent food, beer and art together to create a unique dining venue. The old...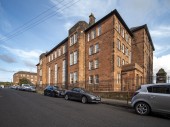 The preservation of a historic and much-admired old school building by Spectrum Properties, has not only saved the magnificent red sandstone school building which dates from 1915 but has created a new landscaped space within the Edwardian...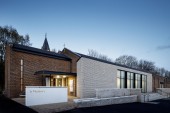 St Matthew's Parish Church in Bishopbriggs has undergone a transformational refurbishment, creating a new interior in the existing sanctuary, extending the side aisle, and providing new accessible facilities. The intention of the project...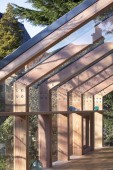 Writers' Studio is a re-imagining of a dilapidated Victorian glass house into a contemporary sitootery and creative space. The original building was a typical Victorian 3/4 span of white painted timber and fish scale glass sitting on low...
Back to Scotland's New Buildings