Historic Buildings & Conservation
This category includes historic buildings and conservation projects
that have been completed since last May
. To find buildings from previous years please use the archive and search functions on the menu to the right.
Browse Buildings:
Buildings 1-5 out of 5 displayed.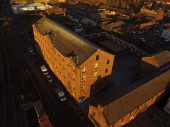 Regeneration work to convert a disused former power loom weaving mill in Arbroath into 24 affordable apartments is now complete, with the keys ready to be handed over to the first group of tenants. Cullross and George Martin Builders began work...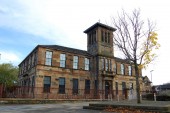 Elderpark Housing Association have gone back to the future for their new headquarters, a fully restored Victorian school in Govan. The former Hills Trust Primary School has been transformed at the hands of Mast Architects, who have...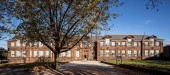 A much-loved community landmark on the southside of Glasgow has been fully restored and repurposed by a leading Scottish architectural firm. The Grade B listed, Andrew Balfour designed former Holmlea Primary School in Cathcart, has been...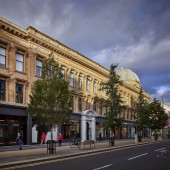 Bywater Properties and Stallan Brand have fully renovated Breckenridge House on Sauchiehall Street to form a creative workspace. McLellan Works will offer large open plan floorplates combined with a mix of ground floor retail, food and beverage...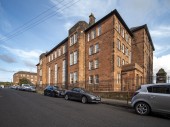 The preservation of a historic and much-admired old school building by Spectrum Properties, has not only saved the magnificent red sandstone school building which dates from 1915 but has created a new landscaped space within the Edwardian...
Back to Scotland's New Buildings