Historic Buildings & Conservation
This category includes historic buildings and conservation projects
that have been completed since last May
. To find buildings from previous years please use the archive and search functions on the menu to the right.
Browse Buildings:
Buildings 1-4 out of 4 displayed.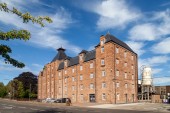 Will Rudd (Glasgow) has formally handed over the latest project in a significant long-term collaboration with PureMalt Haddington. Delivering over 30 projects on the site since 2014, including the company's Roaster Building, Brew House and...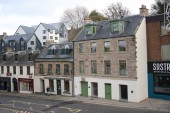 Inverness-based developer, HHA, has completed the sympathetic regeneration of Merchant House, 51-53 Castle Street, Inverness, creating eight much-needed homes and new commercial space for the city. Forming part of the 18th Century Castle Street...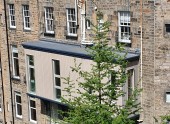 Timber clad balcony extension and internal renovation to A Listed apartment at Moray Place, Edinburgh New Town located within UNESCO World Heritage Site. This demanding project included the demolition and rebuilding of a first floor...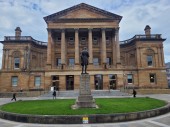 The first pictures showing how Paisley's A-listed town hall looks after a £22m transformation into one of the finest entertainment venues in the west of Scotland have now been revealed. The building has been transformed as part of a...
Back to Scotland's New Buildings