Retail/Commercial/Industrial
This category includes retail, commercial and industrial projects
that have been completed since last May
. To find buildings from previous years please use the archive and search functions on the menu to the right.
Browse Buildings:
Buildings 1-5 out of 5 displayed.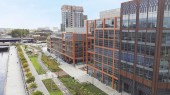 Stallan-Brand's designs for the Buchanan Wharf development incorporates Barclay's new European Headquarters; a major new urban quarter on Glasgow's South Bank in the Tradeston area of the city. The Tradeston area has largely...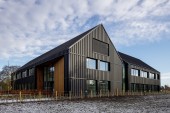 Located within a former quarry opposite The Tweedbank Railway Terminus is the first building within the Borders Innovation Park. Set against the backdrop of the Eildon Hills, the new office takes the form of a contemporary rural steading. Drawing...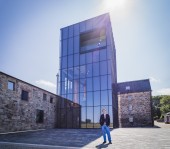 Today, Glenmorangie single malt Scotch whisky opens the doors to its ground-breaking innovation distillery – a place which promises to bring a kaleidoscope of delicious new flavours to Scotch whisky. With a lighthouse-style design which...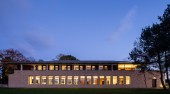 St Andrews Links Trust operates, maintains, and promotes the seven public golf courses that constitute the internationally renowned "Home of Golf" in St Andrews, Scotland. Their new HQ, designed by Nicoll Russell Studios following...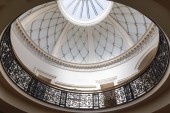 Nestled in the heart of Edinburgh's Old Town and a UNESCO World Heritage site and designed by Ica, an architecture and interior design studio specialising in hospitality, the first Virgin Hotel outside the USA has recently opened in the...
Back to Scotland's New Buildings