Retail/Commercial/Industrial
This category includes retail, commercial and industrial projects
that have been completed since last May
. To find buildings from previous years please use the archive and search functions on the menu to the right.
Browse Buildings:
Buildings 1-11 out of 11 displayed.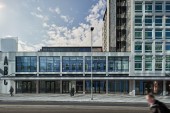 ABC is a vibrant mix of work, social and leisure spaces within the unique cluster of three buildings previously known as Astley, Byrom and Cooper house. Built between 1959 and 1965 by Leach Rhodes Walker, the scheme is an excellent example of...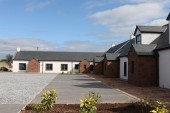 Clark Design Architecture was asked to design new build holiday lets by Ballagan Developments on the site of a commercial vehicle garage and repair workshop within Loch Lomond and Trossachs National Park. The stunning scenic views of the site and...
Since opening in 2014 Hauser & Wirth's art centre in Bruton, Somerset (UK) has become a significant cultural institution creating numerous jobs and drawing hundreds of thousands of people to the area. The farm shop is the latest...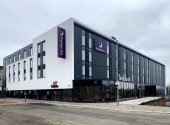 The 96 bed Premier Inn hotel and Beefeater restaurantwas delivered via Design and Build with Ogilvie Construction for developer, New Dimension Group. The hotel is built on the site of the former derelict listed Town Hotel on Townhead Street which...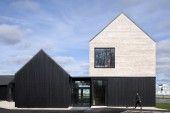 James Jones & Sons Ltd are the UK's largest sawmiller and their flagship mill at Lockerbie is used as a showcase for modern sawmilling. The brief was to create a building to welcome visitor groups of up to 40 people and provide...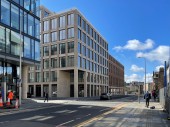 New Fountainbridge is Vastint Hospitality's ambitious plan for a mixed use development of hotel, commercial, 253 residential units, various ground floor uses and public realm, in the heart of Edinburgh's up-and-coming Fountainbridge area....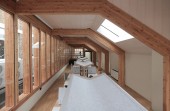 20A Northburgh Street - Noboro - in Clerkenwell was commissioned by CABU, a newly formed company specialising in prefabricated modular buildings, for their new London headquarters. Having designed the company's modular offerings, we were...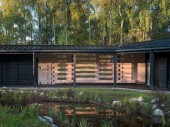 The studio complex is sited in a former quarry, surrounded by a heavily area near the geographic centre of the Cairngorms National Park. Anchored around two concrete monoliths, the principal studio and café buildings represent the private...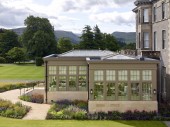 Over the last 5 years 3DReid have been working on the progressive refurbishment, alteration and extension of Gleneagles Hotel; a five-star luxury hotel, golf and leisure resort in rural Perthshire The latest project completed within the estate...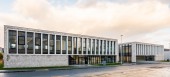 lyde Gateway is the organisation behind Scotland's biggest and most ambitious regeneration programme. It emerged as the result of a partnership between Glasgow City Council, South Lanarkshire, and Scottish Enterprise, backed by funding and...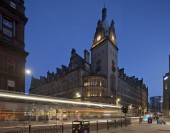 First designed as a British Railway hotel in the late nineteenth century the prestigious building welcomed visitors such as Winston Churchill and Frank Sinatra. Situated at the heart of Glasgow City Centre the hotel was acquired by IHG as part of...
Back to Scotland's New Buildings