Infrastructure, Urban Design and Landscape
This category includes infrastructure, urban design and landscape projects
that have been completed since last May
. To find buildings from previous years please use the archive and search functions on the menu to the right.
Browse Buildings:
Buildings 1-8 out of 8 displayed.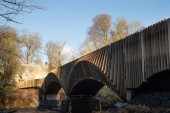 Administered by VisitScotland, the Rural Tourism Infrastructure Fund (RTIF) supports sustainable, inspiring and collaborative infrastructure projects that focus on improving the visitor experience and support the enjoyment of Scotland's...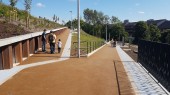 The Glasgow Canal is located 1km north of the city centre. It meanders through various disadvantaged communities which lie within the 15% Scottish Index Multiple Deprivation most deprived areas in Scotland and suffer from some of the country's...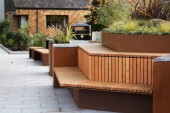 Since 2018, Page\Park have been working closely with Milngavie BID, a community organisation formed of stakeholders and representatives of local businesses, to strategise and deliver a series of incremental projects in Milngavie Town Centre....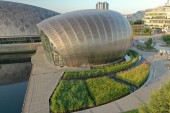 Glasgow Science Centre (GSC) external spaces offered a renewed experience and legacy for COP26 Green Zone in November 2021. The project is part of the Connect programme to renovate the Centre's exhibition spaces, improve the visitor experience...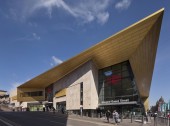 Glasgow Queen Street is Scotland's third busiest station. Network Rail's Edinburgh Glasgow Improvement Programme (EGIP) set-out to decrease journey time, increase passenger capacity and decarbonise the route through electrification....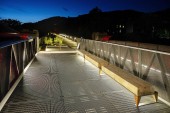 The bowline is a new active travel route and elevated linear park with viewpoints that brings back into use the disused Bowling Viaduct and its listed Swing Bridge. The elevated travel route eliminates a dangerous road crossing on the A814,...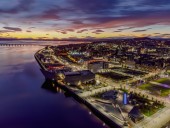 The brief for Waterfront Place took an integrated approach to the design of the 7044sqm space, to include the following facilities: hardstanding for event use; a landscaped zone; an interactive play area centred on a life-sized whale sculpture;...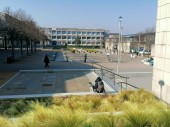 This community design led project was initially created with the direction and vision of the Wester Hailes Community Trust and facilitated by HarrisonStevens. It is an example of a town centre square transformed through community interest,...
Back to Scotland's New Buildings