Infrastructure, Urban Design and Landscape
This category includes infrastructure, urban design and landscape projects
that have been completed since last May
. To find buildings from previous years please use the archive and search functions on the menu to the right.
Browse Buildings:
Buildings 1-5 out of 5 displayed.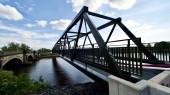 A new bridge over the Black Cart river next to Glasgow Airport will bring big benefits for people cycling and walking in Renfrewshire. The new bridge was installed last week and when it opens to the public later this year, it will provide a...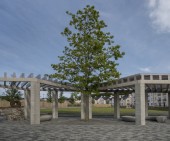 The construction of Grandhome to the north of the River Dee sees a new community gradually begin to settle upon an ancient land. A land that has been cultivated for many generations. It is a fertile, cultured place. Davidson Square is a...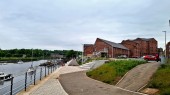 Will Rudd Davidson (Edinburgh), consulting engineers, have completed complex engineering works at Dumbarton Harbour, to provide waterfront access for the first time in 150 years. The site at the old quay on the River Leven has been brought back...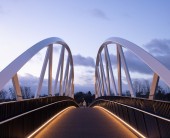 In collaboration with COWI and Burroughs, Moxon Architects has designed and delivered Hams Way Footbridge, a new pedestrian and cycle crossing over Hams Way, Worcestershire for Worcestershire County Council. The bridge forms part of the...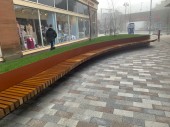 TGP Landscape Architects were commissioned by West Dunbartonshire Council to produce public realm design proposals at the access the access to the Clyde Shopping Centre from Chalmers Street. The design proposals introduced new public realm and...
Back to Scotland's New Buildings