Education
This category includes projects relating to education which
have been completed since last May
. To find buildings from previous years please use the archive and search functions on the menu to the right.
Browse Buildings:
Buildings 1-8 out of 8 displayed.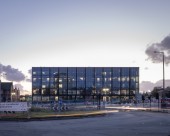 The University of Central Lancashire - Engineering Innovation Centre (EIC) is a 7000m² state-of-the-art facility, located at the heart of UCLan's Preston Campus. Its aim is to exploit the location of the University at the centre of one...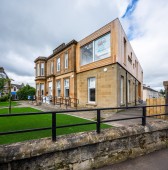 Our clients procured an old bank building in the town centre of Carluke. The building had been modified several times over the years as a bank, including the erection of 2 flat-roof extensions to the rear and side. Our brief was to create safe,...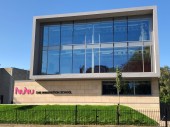 In summer 2019, Kelvinside Academy, unveiled its new Innovation School dedicated to creativity, innovation and enterprise. The learning model of the new school is based on an architecture design studio and was developed by a leading Innovation...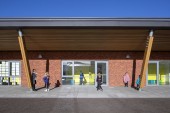 The Primary School was extended in 3 phases, leaving most of the existing school untouched and keeping the school functioning during any construction at term times. The unusual design of the original school was the starting point for the brief...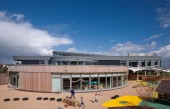 This project forms part of the new Maidenhill development at Newton Mearns, southwest of Glasgow. A completely new neighbourhood, comprising more than 800 homes, is being created with the new two stream primary school and early years facility...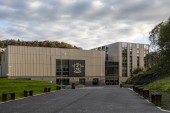 Oban High School (OHS) is a 1,300 pupil secondary school with community facilities. The building is at the south east edge of Oban, built adjacent to the former school and nestled within the backdrop of two large rock outcrops, one of which...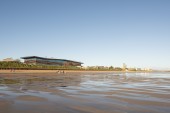 The Scottish Oceans is an interdisciplinary research institute studying the marine environment with a key focus on research excellence in marine related science. The Institute was awarded funding to redevelop their aquaria facilities to support...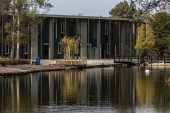 The GRID (Global Research Innovation and Discovery) teaching and learning facility was designed specifically to promote collaboration between departments, with an emphasis on 'Learning Through Making' in subjects such as Engineering...
Back to Scotland's New Buildings