Education
This category includes projects relating to education which
have been completed since last May
. To find buildings from previous years please use the archive and search functions on the menu to the right.
Browse Buildings:
Buildings 1-6 out of 6 displayed.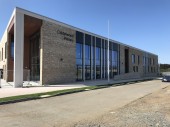 The fantastic new Calderwood Primary in East Calder has been completed. The superb £14.3 million state-of-the art school has now been handed over to West Lothian Council, allowing pupils to attend from Wednesday 22 September. Nursery pupils...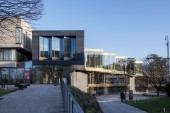 Campus Central demonstrates the University's commitment to delivering an exceptional student experience, including new study and learning spaces alongside enhanced student support facilities. The atrium refurbishment offers a...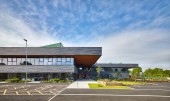 Our practice has delivered the most publically accessible and community orientated School in Scotland by virtue of innovative spatial design, whilst fully ensuring pupils security, safety and wellbeing. The Jedburgh project aims to strengthen the...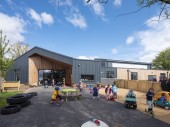 Located on the outskirts of Dundee, Longforgan Primary School has been an integral part of Longforgan conservation village community for more than 150 years. Over its history, the original sandstone building had newer extensions constructed which...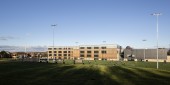 The new Queensferry High School is a 1,200 pupil secondary school which offers a quality education environment for young people, as well as a range of recreational facilities for out of hours use by the growing Queensferry community. Built in the...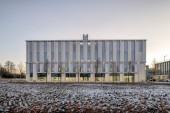 The new Science Teaching Hub through the simplicity and elegance of its plan, form and material strategy is designed negotiate the jump in scale from the historic University core to the emphatic mass of the new central library. The brief...
Back to Scotland's New Buildings