Education
This category includes projects relating to education which
have been completed since last May
. To find buildings from previous years please use the archive and search functions on the menu to the right.
Browse Buildings:
Buildings 1-12 out of 12 displayed.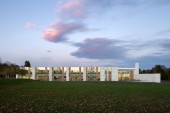 jmarchitects were commissioned by Hub East Central to prepare designs for a new Primary School for the Town. We acted as lead design consultant for Perth & Kinross Council and latterly Marshall Construction, the Main Contractor. The...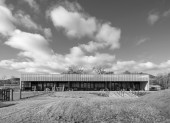 The building is orientated around a central 'plaza' space, providing a large flexible space in the heart of the building, this optimises supervision and reduces the need for internal corridors. This large central space acts as a focal...
Bertha Park High School was designed by Architects NORR and completed in July 2019. Created for Perth + Kinross Council, the building was delivered through Hub East Central Scotland and built by Robertson Con-struction and it is the first...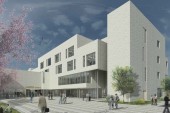 North Ayrshire Council's new Largs Campus was delivered via a Design, Build, Finance and Maintain Contract by Morrison Construction for Hub South West and provides a new learning environment for 1200 secondary pupils, 610 non-denominational...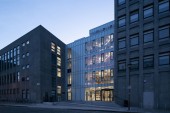 The University of Edinburgh is to be congratulated on this significant and successful regeneration project. An attitude to reuse, reimagine and re-purpose an existing structure, rather than demolish and re-build is really the truly responsible...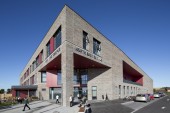 North East Campus is a three stream, 800 pupil primary school with integrated assisted learning departments and 150 early years nursery places. The building plan form is that of a simple square. A monolithic, protective brick envelope wraps...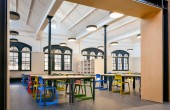 Page\Park have just completed a new home for the Architecture and Built Environment Department at Northumbria University. Located within the Grade II listed Sutherland Building, the project provides much needed studio and teaching space over two...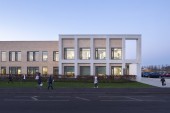 St John's primary school responds primarily to its context and its education function. The school is deliberately understated reacting to its residential setting in relation to siting, scale and massing, materiality and...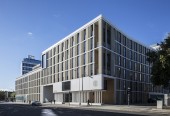 The Bayes Centre is a new world-class business and learning centre for the University of Edinburgh which brings together academics and students working in the fields of data technology, design informatics, maths and robotics with start-up /...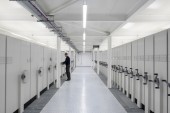 The University of Edinburgh's main Library Collections facility, at South Gyle, required an upgrade and refurbishment of a newly acquired storage unit, which was located within the existing annex building. This new facility was specially...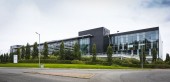 The £110 million new University of the West of Scotland (UWS) campus at Hamilton International Technology Park developed by HFD Property Group (HFD) and designed by Mosaic Architecture + Design has opened its doors to the new student...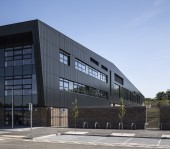 All of our buildings are designed from first principles and West Calder is no different. Despite an educational brief which is similar to our new secondary school in Perth, the West Calder design is again a unique response to a unique site. It...
Back to Scotland's New Buildings