Rosefield Avenue
This late Victorian terraced cottage was altered to open up three existing rooms, a kitchen, bedroom and bathroom to form one large open plan kitchen / living / dining space.

This allowed a clean and direct connection to the West facing garden at the back. We installed a generous deck to split the 1m drop in height to garden into 2 parts making the garden feel more connected.

A new large glazed opening was formed into the existing stone walls with flush frameless glass and an oak sliding door.

The brief also included a garden office which was built in larch and clad internally in Finnish birch plywood.

PROJECT: Rosefield Avenue
LOCATION: Portobello, Edinburgh
CLIENT: Ailsa Bathgate
ARCHITECT: Konishi Gaffney
STRUCTURAL ENGINEER: McColl Associates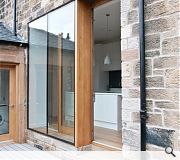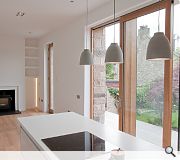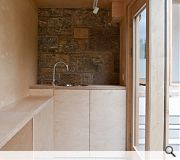 Suppliers:
Main Contractor: Gloss Projacts
Photographer: Alan Craigie
Back to Housing