Wasps South Block
South Block is a new cultural & creative industries hub set within Glasgow's Merchant City. Positioned on the edge of Merchant City Conservation Area, the city block roots itself as a strong player within the city's historic civic core. Although identified as an unlisted building, the monumental 5-storey warehouse block is a significantly large structure of heritage & townscape quality.

Following a successful invited competition win, Wasps (Workshop and Artist's Studio Provision Scotland Ltd) appointed NORD Architecture to design & deliver the refurbishment & alteration of Wasps King Street Artist Studios. Having acquired the whole city block, Wasps set about a new venture to completely transform the property into their first mixed use facility offering workspace environments not only for independent artists, but for visual & applied arts, cultural social enterprises and creative businesses.

NORD's project brief was first and foremost to upgrade, restore & refurbish the existing building's assets making all existing and new studio accommodation 'fit for purpose' including the creation of a completely water tight envelope.

Secondary to the scope, NORD & Wasps ambition for the project was to ensure that the building development not only enhanced appearance and added activity to the existing streetscape but also contributed to the urban character and surrounding vibrant residential community. Likewise, it became equally important that the new development adhered to the Merchant City Initiatives vision for creating environments for creative and cultural industries giving them and the area the best opportunity to flourish hand in hand with commercial and retail businesses.

For the best part of 20 years, the 5150sqm Edwardian free style warehouse at King Street was occupied on an ad hoc, short-term basis by charities leaving much of the building unheated and in disrepair. As a result, extensive wet & dry rot was identified before and during the construction which led NORD to act strategically in terms of an approach to the refurbishment to roof, wall & window preservation works.

An extremely tight budget also required careful consideration and as a result, alongside an early & well researched understanding of the building fabric, NORD prioritised and focused a desire to subtly implement new parts that would enrich & enhance the existing spatial qualities. This enabled a sustainable light touch approach while boldly imposing a new utilitarian interior aesthetic.

With a hands-on approach to the build, NORD were able to execute a key set of design principles which helped create uniqueness to the identity of the building while retaining the buildings past warehouse like qualities. This approach also allowed for original features to be retained, re-use & material recovery, optimising a small materials palette, reducing materials consumption and to allow for off-site construction works where possible helping to lower embodied carbon.

The proposed strategy for the building was based on the following to create uniqueness in the identity of each floor level in order to encourage interaction between users on the different levels:

_ At the heart is a new entrance gallery space with street frontage, offering tenants a flexible gathering space for formal or informal events. Contained within the gallery space is a permanent reception to the studios above, an artisan coffee bar, an independent book shop, all with a changing programme of temporary pop-up shops, events and arts installations inhabiting the remaining space.

_ A principle social area for use by all tenants and a kitchen facility is located off this providing the opportunity for interaction through preparation and consumption of food.

_ Left over spaces along circulation routes became planted areas. These spaces create an unexpected experience through a meandering circulation system. They provide a welcoming retreat space or potential meeting space and display area offering tenants an opportunity to experience & discuss the different fields of creativity. Similarly, rationalised circulation areas, thresholds and window treatments provide, not only a visual hierarchy, but a coherent family of components which define the character of the individual studio workspaces.

_ Window seats are also formed with integrated bookshelves which enjoy good quality of light and encourage activity in the corridor area. Different atmospheres are created on each floor by creating communal areas that encourage use through the introduction of natural light, ventilation and seating.

In an attempt to hold onto the building's existing character, where possible the existing interior building fabric was utilised and maintained, which not only enriched the buildings characteristics, but allow for a sustainable approach to refurbishment.

The new fully refurbished development now provides 96 flexible studios in total offering 'fit for purpose' workspace. To date, the project has attracted over 220 people working in the creative industries, contributing to Glasgow City Council's wider regeneration policy to consolidate and enhance the Merchant City's reputation as a leading cultural quarter in the UK.


PROJECT: Wasps South Block
LOCATION: Osborne Street, Glasgow
CLIENT: Wasps Creative Industries CIC
ARCHITECT: NORD Architecture
STRUCTURAL ENGINEER: Dewar Associates Ltd
SERVICES ENGINEER: Ramboll UK
QUANTITY SURVEYOR: Brown + Wallace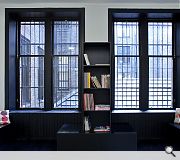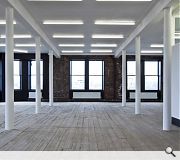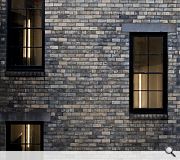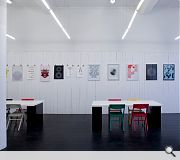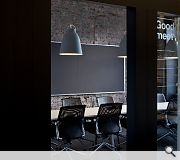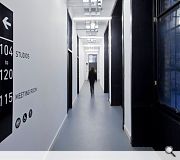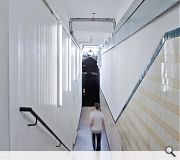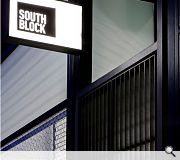 Back to Historic Buildings & Conservation