Telford Street
The brief for the project was simply to accommodate 24 social housing units onto a site which had been previously occupied by
Ness Motors, part of a Design and Build Project for UBC (Construction) Ltd. with Albyn Housing Association as the
end user.

We were encouraged to come up with a solution which was traditional (pseudo) in form and referred back to the buildings along Telford Street – specifically dormer windows and a reference to red sandstone.

Our principal concern was to successfully define a prominent road end and corner and create a place which was clean and simple and
would not repeat mistakes of similar sites in Inverness. Constrained by tight budgetary control and planners expectations we opted for a simple modern form and a simple pallet.
PROJECT: Telford Street
LOCATION: Inverness
CLIENT: Albyn Housing Association
ARCHITECT: Reynolds Architecture
STRUCTURAL ENGINEER: Fairhurst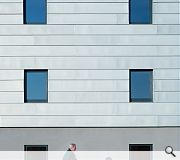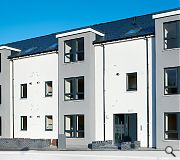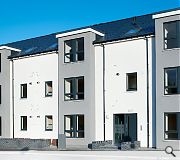 Back to Housing