Renfrew Town Hall
A refurbished Renfrew Town Hall has taken centre stage of a town centre regeneration programme which has seen the rundown civic centre comprehensively remodelled for the 21st century.

This has seen three existing function rooms improved to provide better access for people with mobility restrictions, as well as a new marriage suite.

A new Renfrew Community Museum opens within the Town Hall complex and houses its own separate community exhibition space.

A forecourt to the front of the building has been developed into a public foyer which acts as a reception and orientation point.

Images taken by Kieran Chambers.

PROJECT: Renfrew Town Hall
LOCATION: Renfrew
CLIENT: Renfrewshire Council
ARCHITECT: Robert Potter & Partners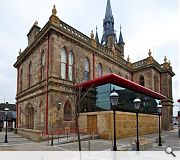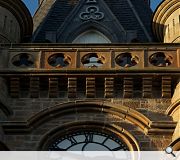 Back to Historic Buildings & Conservation