Notre Dame High School
This exciting PPP project is one of the two new secondary schools and two new primary schools being built in the Greenock area. Work
started on the secondary schools in late 2009 with completion in summer 2011.

The scheme delivers an 850 pupil capacity replacement building for Notre Dame High School, Greenock on the existing Notre Dame site, with a language and communication base incorporated.

The new school features a three storey collonnaded frontage designed to provide an elegant civic presence to its main elevation, whilst its library forms an appropriate visual focus to the school at the heart of its plan.
PROJECT: Notre Dame High School
LOCATION: Greenock
CLIENT: Inverclyde District Council
ARCHITECT: Archial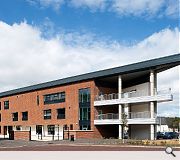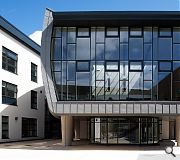 Back to Education