Garden for a Plant Collector / Glasshouse

The Garden for a Plant Collector pays tribute to an eccentric collector, obsessed with collecting ferns and carnivorous plants, and, in particular, keen to understand the relationship between colour and growth. This horticultural extravaganza is cultivated in a minimalist glasshouse, designed of layers of high performance luminous glass.
The glasshouse as an archetype can be regarded as a sublime example of speculative architecture. There is a paradox inherent in a glass house. It is a form, yet implicitly it is a desire to eliminate form.
In fact, the origin of modern architecture is directly derived from the 19th century glasshouse. Joseph Paxton who designed the Crystal Palace was not an architect but an inspired gardener of humble background with megalomaniac aspirations, determined to satisfy the speculative gardening of the British upper classes, and to cultivate the latest discoveries of horticultural eccentricities shipped from all corners of Britain's colonial empire. Until this day many terms of the trendy architectural jargon such as hybrid, rhizome, cloning etc are actually derived from horticultural vocabulary.

PROJECT: Garden for a Plant Collector / Glasshouse
LOCATION: Bellahouston Park, Glasgow
CLIENT: The House for an Art Lover, Glasgow; City of Glasgow Land Services Department
ARCHITECT: GROSS.MAX. Landscape Architects
STRUCTURAL ENGINEER: Dewhurst McFarlane and Partners
SERVICES ENGINEER: Fulcrum Consulting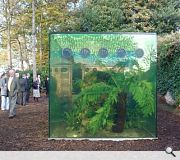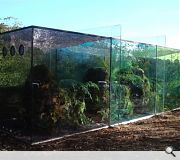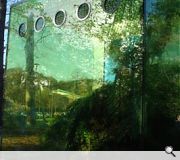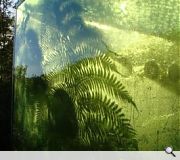 Suppliers:
Main Contractor: IPIG Ltd, Land Services Glasgow City Council
Back to Infrastructure, Urban Design and Landscape