The New Steiner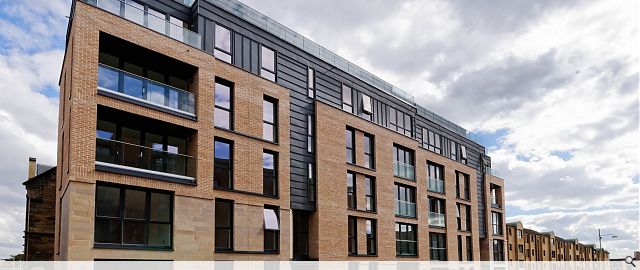 The architecturally significant, B listed, former school building was the last school to be designed by Scottish Edwardian architect Sir John James Burnet and dates back to 1876.
A devastating fire engulfed the building in 2013 leaving it open to the elements and subject to further smaller fires and vandalism. A revered landmark, the school was in a perilous condition and in urgent need of attention to prevent further collapse and danger to the public. There remained hope that the shell of the building could be saved in some form.
A complex and innovative restoration process was undertaken to convert the burnt out shell of the building into residential apartments. This was carried out against a backdrop of strict planning constraints associated with the building's B listed status dictating that the external appearance would be restored faithfully to it's former glory.
Specialist craftspeople were employed to restore key features including external detailing such as the original moulded stone school motive and a sculpted Glasgow coat of arms. A landscaped open courtyard in the centre of the former school building provides access to the 14 maisonette 'conversion' apartments.
Augmenting the converted school building, a 6 storey new build block containing a further 22 flats was constructed on the western edge of the site. Crowned with 2 penthouse apartments, full wrap around balconies give stunning views across the city.
PROJECT: The New Steiner
LOCATION: 52 Lumsden Street, Glasgow
ARCHITECT: Grant Murray Architects
STRUCTURAL ENGINEER: Goodson Associates
SERVICES ENGINEER: Design ME Consultants
QUANTITY SURVEYOR: LB Consulting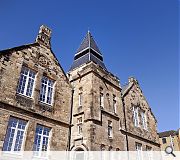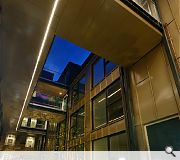 Suppliers:
Main Contractor: Steiner Property
Back to Housing