Meadowbank Sports Centre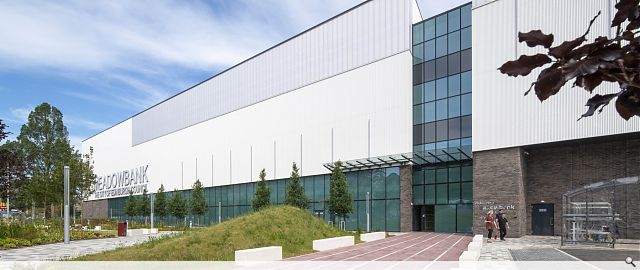 Ahead of the official opening on the 19th July, Holmes Miller are delighted to share some early shots of the newly completed Meadowbank Sports Centre.
This is the culmination of 7 years design development and delivery – working with the City of Edinburgh Council and Edinburgh Leisure to shape up the 2022 Meadowbank, following its inception in 1968.
Holmes Miller's expertise in Sport+Leisure Architecture saw us selected in 2016 as Architect to lead a design team on what was an extensive brief on a challenging site in the East of Edinburgh – with the responsibility of producing a design that matched the rich sporting heritage that was the backdrop to the Commonwealth Games on two occasions.
Together with our partners we have produced a unique facility that will serve both Edinburgh and the Nation as a regional sports hub for community and elite Sport users.
Back to Sport and Leisure