Scapa Flow Museum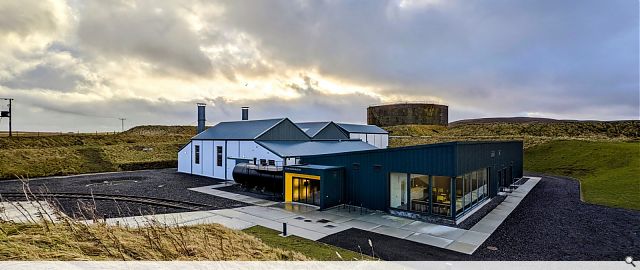 Scapa Flow Museum had at its core the former Pumping Station, serving in wartime to draw fuel from tankers, store it, then send it out to naval vessels. It was made to be temporary and as a shield to amazing machines. Deservedly, it and the surroundings share a Grade A listing. What it could not do was show all of the Museum's collections responsibly.
That has been resolved through adding an extension. It is deliberately deferential in form, using mute materials with minimal openings. Glazing is confined to the new entrance, the café and a frameless strip of glass that both connects and separates as it travels from ground, to soffit and back to ground along the full length of the building.
An atmospherically controlled black-box space now houses the main collection of artefacts and interpretative spaces. The amazing machines have been relieved of the need for interpretation, being allowed to speak for themselves.
The Museum will reopen in July 2022, realised through a true collaboration of client and design teams.
PROJECT: Scapa Flow Museum
LOCATION: Hoy, Orkney
CLIENT: Orkney Islands Council
ARCHITECT: LDN
STRUCTURAL ENGINEER: Pick Everand
SERVICES ENGINEER: Pick Everand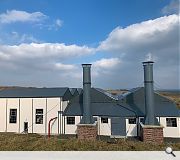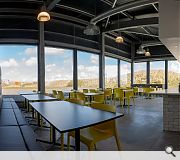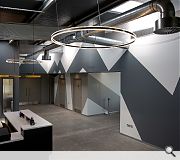 Suppliers:
Main Contractor: Orkney Builders
Back to Historic Buildings & Conservation