The Burrell Collection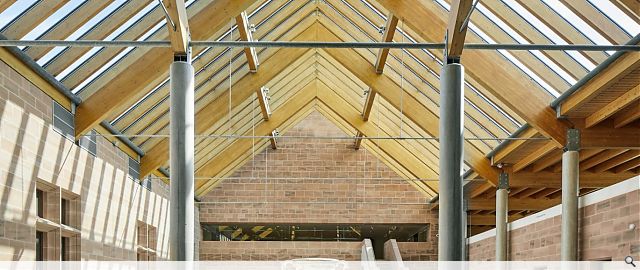 The Burrell Collection is one of Europe's finest museums housed in one of the very few Category-A listed post-war Scottish buildings. Its extraordinarily rich collection consists of 9,000 works of fine and decorative arts spanning 6,000 years. This richly eclectic assemblage was donated to the City of Glasgow in 1944 by Sir William Burrell (1861-1958), the Clyde shipping merchant, collector and philanthropist.
Working with a team of specialists, John McAslan + Partners focussed on three key project aims: to seamlessly repair the building and improve its environmental performance by a "fabric first" approach to its renovation; to strengthen the building's parkland setting; and, after careful consideration to open up select areas of the interior to articulate the horizontal and vertical movement through the galleries, so that a greatly increased proportion of the collection can be enjoyed at any one time. A discrete entrance has been added to the east of the retained existing entrance accessed from an adjoining paved piazza that creates an enhanced natural setting where visitors can also relax or picnic or spill out from the café at its southeast corner. Adjoining the entrance sequence, a new orientation volume connects the museum levels up to the mezzanine galleries and down by a stepped seating arrangement to the newly opened-up garden-level floor below.
The latter now accommodates an exhibition and events gallery connected to a viewable art storage space, workshops, the rejuvenated café and parkland beyond. The project is a strong example of John McAslan + Partners' interest in reuse and, especially, in working with significant 20th century buildings.
The Burrell has been adapted and refurbished focusing on a 'Fabric First' approach, maximising the benefits of improving the building's existing built fabric. Within this approach, for instance, the re-use of existing aluminium glazing frames has saved over 8.5 tonnes of new aluminium from being added to the building which in turn saved 100 tonnes of carbon emissions associated with new aluminium production.
These significant carbon footprint reductions are the result of collaborative design between John McAslan + Partners, environmental designers and building services engineers Atelier Ten and façade consultant Arup. The renewed Burrell Collection has achieved a BREEAM rating of Excellent putting the museum in the top 10 per cent of energy efficient buildings in the UK, a significant achievement for the refurbishment and conservation of a Category-A listed building.
PROJECT: The Burrell Collection
LOCATION: Pollok Park, Glasgow
CLIENT: Glasgow Life
ARCHITECT: John McAslan + Partners
STRUCTURAL ENGINEER: David Narro Associates
SERVICES ENGINEER: Atelier 10
QUANTITY SURVEYOR: Gardiner & Theobald
LANDSCAPE ARCHITECT: John McAslan + Partners
PROJECT MANAGER: Gardiner & Theobald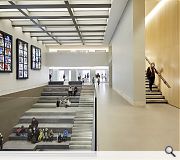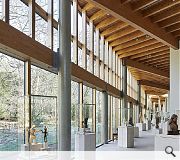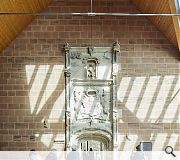 Suppliers:
Main Contractor: Kier
Photographer: Hufton + Crow
Acoustic Consultant: Sandy Brown Acoustics
Back to Historic Buildings & Conservation