The Diocesan Centre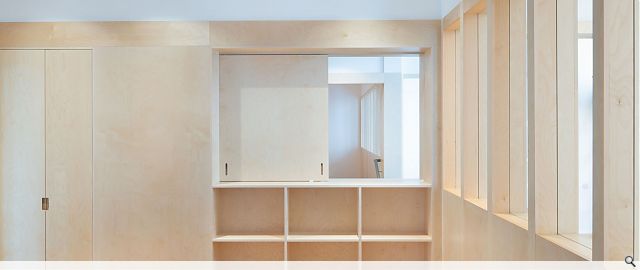 Our clients, The Diocese of Glasgow and Galloway, purchased new premises at 49 Cochrane Street as part of their vision to create a modern, welcoming, and inclusive base for the church, which would reflect their ethos as an organisation that is welcome to all. The 310m 2 space, consisting of basement and ground floors, had lain empty for over ten years, having most recently been in use by Page/Park Architects as their studio prior to them relocating.
The unit is part of the category B listed Italian Centre, which itself falls within the City Centre Conservation Area in Glasgow. Although the Centre will be used primarily as an office and place to host gatherings, rather than for worship, it was essential to the client that the Centre did not have a commercial or institutional feel. Therefore, our design uses a recontextualised palette of materials commonly found in historic churches- stone, timber, metalwork and patterned glass in an office setting. The use of a cruciform plan arrangement, divine proportions in the carpentry work, and careful control of how light enters the interior of the building make further narrative connections to religious spaces.
Relocating the existing stair to the centre of the plan was a key strategic move. This change provides a natural break between staff and public spaces and allows light into the plan core. In addition, we have considered changing use patterns for the Diocesan Centre, particularly how the Diocesan team will work post-pandemic, and have therefore designed-in flexibility to allow the Centre to adapt to future needs. For example, we added a lift and accessible toilet accommodation have to make the unit more accessible to staff and visitors.
This project has been a close and enjoyable collaboration, both with the core Diocese project team and also the wider stakeholder group within the church. We hope they will enjoy using the space for many years to come.
PROJECT: The Diocesan Centre
LOCATION: 49 Cochrane Street, Glasgow
CLIENT: The Scottish Episcopal Church
ARCHITECT: Graeme Nicholls Architects
STRUCTURAL ENGINEER: David Narro Associates
SERVICES ENGINEER: Design ME
QUANTITY SURVEYOR: Brown + Wallace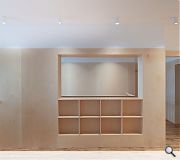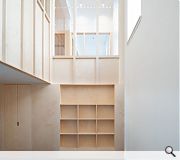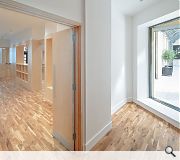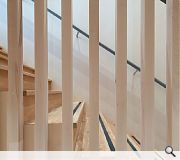 Suppliers:
Main Contractor: Insite Contracts
Photographer: Mack Studio
Back to Interiors and exhibitions