Hill House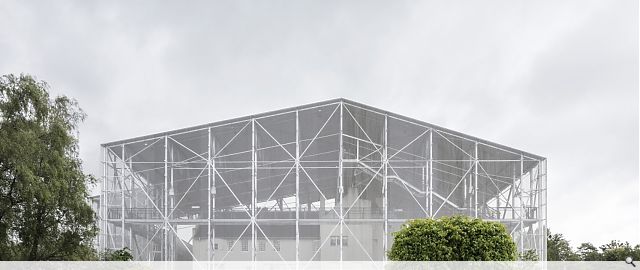 Conservation charity the National Trust for Scotland has developed an inspired, cutting-edge plan to quite literally save the Hill House for the nation.
The Trust plans to build a colossal yet sublime enclosure (designed by architects Carmody Groarke) over Charles Rennie Mackintosh's renowned Helensburgh landmark to protect the building and keep the elements out. This will give skilled conservation teams the time needed to find long-term solutions that will secure the building's structural integrity. The Hill House was built as a domestic dwelling for publisher Walter Blackie between 1902 and 1904.
Mackintosh was determined to give his client a 'home for the future', dispensing with fussy Victorian and Edwardian-style external detailing in favour of a shockingly plain exterior. To achieve this Mackintosh made use of a new material – Portland cement – to form a smooth layer of render. The result was much admired and controversial in equal measure to his contemporaries.
The trouble is that the once-experimental finish has allowed extensive moisture ingress from the day it was first applied. Decades of driving west coast wind and rain have saturated the walls of the Hill House – and threaten the building's long-term survival, including the bespoke interior finishes and designs that Mackintosh and his wife, Margaret MacDonald, created for his client.
Over many years, solutions have been attempted but none have solved the problem. The Hill House's current owner, the National Trust for Scotland, is now taking action to ensure that, for once and for all, one of Scotland's most important buildings will remain as a beacon of one of its greatest son's design genius.
PROJECT: Hill House
LOCATION: Helensburgh
CLIENT: National Trust for Scotland
ARCHITECT: Carmody Groarke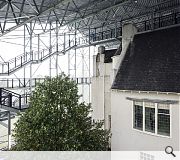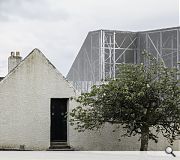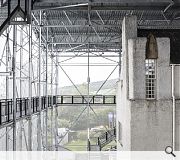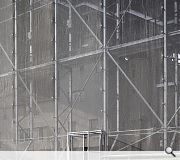 Suppliers:
Photographer: Johan Dehlin
Back to Historic Buildings & Conservation