Hamilton Premier Inn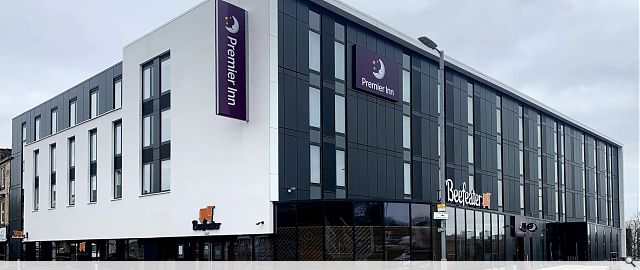 The 96 bed Premier Inn hotel and Beefeater restaurantwas delivered via Design and Build with Ogilvie Construction for developer, New Dimension Group. The hotel is built on the site of the former derelict listed Town Hotel on Townhead Street which was destroyed by fire in 2018.
This is one of a number of Premier Inns LMA Architects are involved with to be completed this year with 3 further completions in the pipeline over the next few months.
New hotels at Thurso and the at former BHS retail store on Princes Street, Edinburgh are due for completion over the coming weeks with a 60 bed expansion and new Bar and Block restaurant occupying the former New Look retail store below the existing Premier Inn on Princes Street due to complete later in the summer.
PROJECT: Hamilton Premier Inn
LOCATION: Townhead Street
CLIENT: New Dimension Group
ARCHITECT: LMA Architects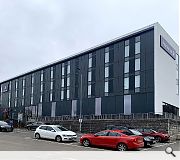 Suppliers:
Main Contractor: Ogilvie Construction
Back to Retail/Commercial/Industrial