Shakespeare Street School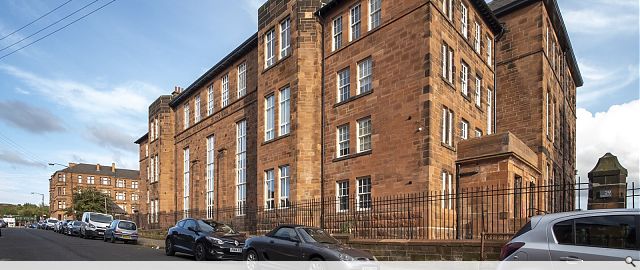 The preservation of a historic and much-admired old school building by Spectrum Properties, has not only saved the magnificent red sandstone school building which dates from 1915 but has created a new landscaped space within the Edwardian property's playground to provide residents' gardens.
With 29 flats in the school building and 56 homes in the grounds, the development will help ease housing shortages in the popular district, which is a stone's throw from the Kelvin Walkway – which, in turn, leads to the Botanics and the bustling Byres Road area.
Bill Roddie, director of family-owned Spectrum Properties, said: "The old school at Shakespeare Street is a remarkable building which maximised natural light for its pupils with two-and-a-half storey windows.
"We are pleased not only to have preserved it but also to have mirrored its architectural qualities and tall windows in the new buildings while remaining in keeping with the surrounding built environment.
"Buildings from the past century can sometimes fall through the net in the city's estate and become prey to dilapidation, vandalism and waterpenetration. With the best will in the world, sometimes cash-strapped councils just do not have the resources to make the most of them.
"This is where outside contractors who have specialist skills – especially, like us, in brownfield and listed buildings – can make a contribution and give these important properties a whole new lease of life."
PROJECT: Shakespeare Street School
LOCATION: North Kelvinside
CLIENT: Spectrum Properties
ARCHITECT: Jewitt & Wilkie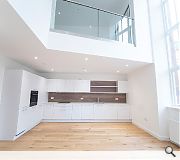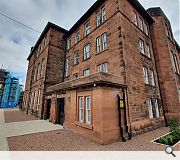 Back to Historic Buildings & Conservation