Monifeith Parish Church
Monifieth Parish Church is the amalgamation of 3 churches in the parish. Over 10 years ago a bold decision was taken to build a new church rather than try and refurbish one of the existing period buildings. It was recognized then that none of these buildings were remotely fit for the increasing demands of church and community life.

The Church needed a single location, a single destination in the village that brought everyone together under the one roof in surroundings that were comfortable, flexible and accessible.

It was also clear that a new building would help present a different image of the parish church within the community and through considered design provide an inclusive and welcoming public resource.

PROJECT: Monifeith Parish Church
LOCATION: High Street, Monifeith
CLIENT: Monifeith Parish Church
ARCHITECT: Lee Boyd
STRUCTURAL ENGINEER: David Narro Associates
SERVICES ENGINEER: Max Fordham
QUANTITY SURVEYOR: Hardies Property & Construction Consultants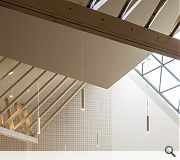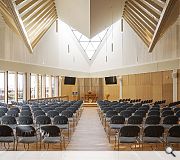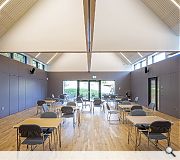 Suppliers:
Main Contractor: Pert Bruce Construction
Photographer: Keith Hunter
Back to Public