Inverness Justice Centre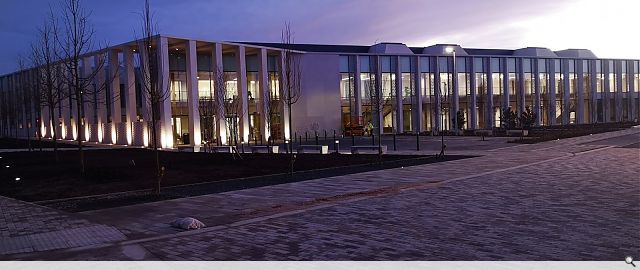 One of the first purpose-built Justice Centres in Scotland has opened to help support the delivery of justice during unprecedented times.

The immediate focus of the new Justice Centre will be for the Scottish Courts and Tribunals Services (SCTS) and courts to prioritise critical business, and the Centre will operate as one of 10 key court hubs, during COVID-19.

Courts have already ceased jury trials, adjourned all but essential criminal and civil hearings to reduce the need for physical attendance at court. Further moves are planned to allow custodies to appear from police stations by video link, minimising presence in court and travel.

Construction on the landmark facility – by Robertson – began in 2017, intending to bring together integrated justice services under one roof to support victims, witnesses, litigants and other users, with specially designed facilities for children and vulnerable witnesses.

Inverness Justice Centre was procured through Scape Group's National Major Works framework (which has now been superseded by Major Works Scotland). This procurement route is part of the Scape National Construction framework.
PROJECT: Inverness Justice Centre
LOCATION: Inverness
CLIENT: Scottish Courts and Tribunals Services
ARCHITECT: Reiach & Hall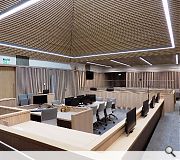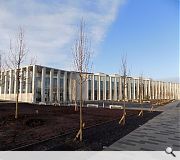 Suppliers:
Main Contractor: Robertson Northern
Back to Public