The Bellfield Centre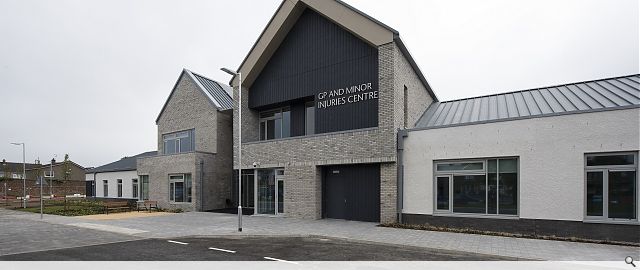 The Health and Care Village is a joint venture between NHS Forth Valley, Stirling Council, the Clackmannanshire and Stirling Integration Joint Board and the Scottish Ambulance Service.

The development includes a new GP and Minor Injuries Centre, the Bellfield Centre (which provides short-term care, rehabilitation and assessments), a refurbished outpatient centre and a new base for the Scottish Ambulance Service which has relocated from its previous site in the Riverside area of the city.
The Bellfield Centre has been built to support older people with short-term care, assessment or rehabilitation. With capacity to care for 116 people across four short-stay areas, the centre will also provide support for people with dementia and those requiring palliative or end of life care.

The purpose-built facility also includes a café, hairdresser, retail space, landscaping and areas for use by local community groups and volunteers. With work complete on the build phase, health and council staff will now fit out and equip the care areas, offices and communal areas over the coming months ahead of services transferring from other facilities in the region.

The project – led by hub East Central Scotland – has seen Robertson take on a variety of roles. In addition to serving as main contractor, it has provided investment funding while its timber engineering business is designing, supplying and installing a range of elements.
PROJECT: The Bellfield Centre
LOCATION: Livilands Gate, Stirling
CLIENT: NHS Forth Valley/Stirling Council
ARCHITECT: jmarchitects
PROJECT MANAGER: Hub East Central Scotland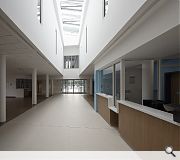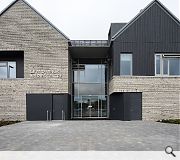 Suppliers:
Main Contractor: Robertson Central East
Back to Health