Jim Clark Motorsport Museum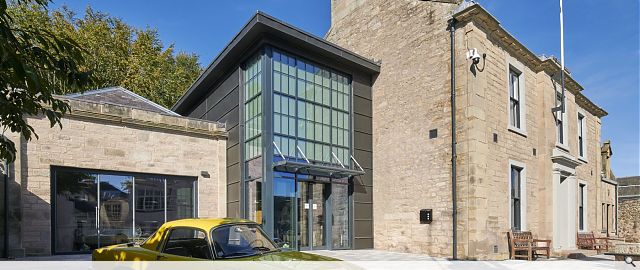 The new museum is a careful fusion of an existing B Listed Georgian villa & coach house which had been in a run-down state & in desperate need of attention. The original Jim Clark Memorial Room was located in part of the ground floor of the villa, but was unable to display the full collection of trophies & memorabilia due to space restrictions. A double-height link, clad externally in black zinc, is recessed from the villa's front elevation in respect to its conservation status & forms the new public entrance to the museum. Internally, the building has been completely remodelled with the ground floor opened up by undertaking some substantial & daring structural interventions. The central vertical circulation to the original building has been removed completely in favour of free-flowing exhibition space & the rear corner of the three-storey villa has been cut out at ground floor level leaving the entire building cantilevering over the circular reception desk. Historic Environment Scotland were consulted early in the design process by the architect & were incredibly supportive of the interventionist design approach.
The floor area of the public space, effectively the ground floor, is approximately 270m2, some four times the previous capacity. The redevelopment of the building has also included the creation of administrative offices & archival spaces on the first floor.
Externally, the building is intentionally modest due to its rural setting & as a purposeful reflection of the character of Jim Clark, fusing traditional materials (natural stone, slate & zinc) in a contemporary, yet subtle, manner. Internally, however, the museum has a Tardis-like quality that surprises visitors when they enter. The creation of a single space, subdivided into different zones, uses a combination of differing physical heights plus natural & artificial lights to create spaces of differing intimacy & atmosphere, drawing the visitor on a journey through the building & through Clark's life, career & legacy. The original ground floor with its low ceilings contains the audio-visual area & a display of over one hundred trophies while the former coach-house has been turned into a display area for racing cars with two spectacular cars currently on show: Lotus 25/R6 in which Clark raced in 10 Grand Prix races & his Lotus Cortina. A racing simulator is also available for young & old alike to test their skills against the champions & a temporary exhibition space also provides an area for some splendid racing photographs to be displayed.
The new museum has been designed to be fully accessible for visitors & also offers educational support with an on-going programme of events. This magnificent building is shining example of collaborative working that has brought a new lease of life to a traditional, Listed building in a contemporary manner and that demonstrates how good architecture can be at the heart of economic and cultural development, especially in a rural area.
PROJECT: Jim Clark Motorsport Museum
LOCATION: Duns
CLIENT: Scottish Borders Council
ARCHITECT: Scottish Borders Council Architects
STRUCTURAL ENGINEER: Christie Gillespie Consulting Engineers
SERVICES ENGINEER: Cundall
QUANTITY SURVEYOR: Thomson Gray Construction Consultants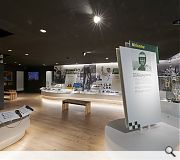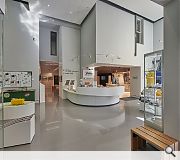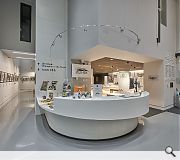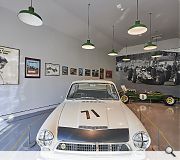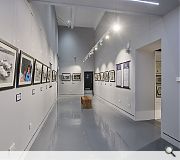 Suppliers:
Main Contractor: James Swinton & Co
Back to Historic Buildings & Conservation