Hunters
This was a unique project to redevelop the buildings and grounds of a former convent. The site is located close to Falkirk town centre in an area known as Arnothill which itself is closely related to the line of the Antoinine Wall (WHS). The site was occupied by a cluster of buildings which formed a Carmelite convent until 2014. The original building dates back to 1855 when it was built for the Rev. Lewis Hay Irving and became the Carmelite convent in 1931. Further extensions were added to the original building in the 50s, 60s and 70s. These extensions formed additional accommodation, a library and a Chapel.

Arka was tasked with designing an overall masterplan for the upper area of the site, which comprised the original buildings as well as the southern garden ground site which was sold off as separate plots.

In total there were 5 different clients which we worked with in order to develop 2 new villas and 5 apartments within the northern site area as well as 7 new houses set within the southern site area. Whilst being sympathetic to its context with its appropriate scale, mass and materiality, the proposals also embrace the true spirit of Arnothill, in that it captures the original Victorian vision of an area defined by aspirational, statement buildings set within well landscaped grounds.

PROJECT: Hunters
LOCATION: Falkirk
CLIENT: Private
ARCHITECT: Arka Architects
STRUCTURAL ENGINEER: Foward Engineers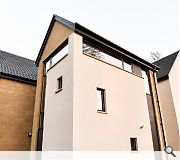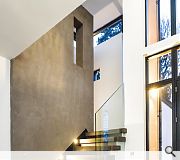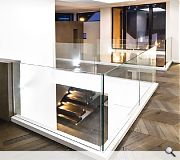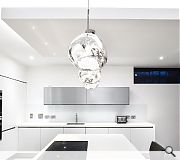 Suppliers:
Main Contractor: MG Building Services
Back to Housing