Dysart Artworks

Dysart Artworks was an 18 month long collaboration between landscape architects, artists, poets, the local authority and the local community to create a series of new artworks and public spaces within Dysart, Fife. Several artists worked together with Chris Rankin and Marion Preez of City Design who set out the overall conceptual approach and undertook the extension community liaison.
Each work draws its inspiration from the coastal landscape and the specific site characteristics. Rather than clutter the town and coast line with 'object sculptures' each artwork acts as a device to view familiar aspects of the landscape and the town in new ways.
For Example:
Sea Beams (Donald Urquhart) is a series of nine vertical oak beams each painted to reflect the colour of the sea under different light conditions. This is located within a new public space by Dysart Harbour by City Design.
Nest Boxes (Alec Finlay) introduces a word game into Ravenscraig Park through the installation of 12 bird boxes each containing a crossword clue.

PROJECT: Dysart Artworks
LOCATION: Dysart, Fife
CLIENT: Fife Council Community Services
ARCHITECT: City Design Co-operative
QUANTITY SURVEYOR: Fife Council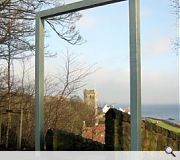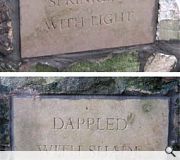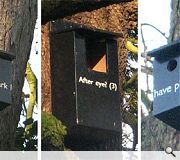 Suppliers:
Main Contractor: Thomas Menzies
Photographer: City Design Co-operative
Artist: Donald Urquhart
Artist: Alec Finlay
Poet: Tom Clark
Poet: Ken Cockburn
Graphic Designer: Studio LR
Back to Infrastructure, Urban Design and Landscape