Queen's Cross Church
Queen's Cross Church near the centre of Aberdeen is an impressive A listed Victorian building with a range of different facilities for church and community use. The church members are keen to make better use of these facilities and to increase their community presence in the locale. At the core of this idea is the need to make the building more accessible, more inviting and more user friendly.
The current proposals reorganise and modernise the church accommodation around a new transverse circulation route joining new entrances on both Albyn Place and Carden Place. These new thresholds provide a distinct change to the exterior of the building and allow views into the building from the street.
Making the building complex fit for purpose is the driving idea for the project but as a consequence a further set of priorities follow on, including relocation of the nursery, the creation of a coffee house, reorganisation of the main hall and improved landscaping.
PROJECT: Queen's Cross Church
LOCATION: Aberdeen
CLIENT: Queen's Cross Parish Church
ARCHITECT: Lee Boyd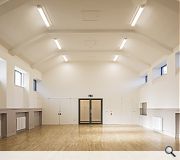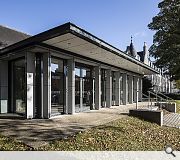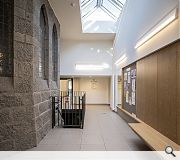 Suppliers:
Photographer: Keith Hunter
Back to Historic Buildings & Conservation