Ten Hill Place
Ten Hill Place Hotel is owned and operated by The Royal College of Surgeons of Edinburgh. A desire to provide more accommodation for delegates to conferences hosted by the college, together with the strong growth of tourism within the city were the drivers for this project. Our brief was to provide additional bedroom accommodation and new and enhanced guest and staff facilities all seamlessly integrated with the original building and delivered with minimum disruption to the on-going operation of the hotel.


The adjacent building, 2-3 Hill Place was also owned by the College and accommodated office space and residential units, with administrative offices spread over three lower floors and the upper floors used as residential units, let on short term leases to visiting medical students at various points throughout each year.

The intention was to connect the two buildings internally, forming one enlarged hotel, extending from the current entrance near Richmond Place, along the full length of Hill Place, to Nicolson Street. Located on the ground floor at the corner of Hill Place and Nicolson Street and underneath the existing Adamson Centre building were two separate retail units in differing ownership which were to remain fully operational throughout the construction works.


The buildings were connected internally at various levels providing links between the accommodation with the ground floor areas being extensively remodelled to provide enhanced front of house guest facilities. The lower ground floor areas were redeveloped to provide back of house accommodation and servicing facilities. The upper floors were subject to extensive downtakings and alteration works to form several new bedrooms and associated en-suites.

The completed project has resulted in an enlarged reception area, new lounge areas, a new public bar, and new and enlarged restaurant facilities as well as a new kitchen alongside breakfast buffet areas, and five floors of new bedroom accommodation. The new Skyline Junior Suite on the top floor offers fantastic views across the Edinburgh skyline from the south side of The Pentlands through to and including Edinburgh Castle.

PROJECT: Ten Hill Place
LOCATION: 2-10 Hill Place, Edinburgh
CLIENT: The Royal College of Surgeons of Edinburgh
ARCHITECT: JM Architects
STRUCTURAL ENGINEER: Will Rudd Davidson
SERVICES ENGINEER: Rybka
QUANTITY SURVEYOR: David Adamson
INTERIOR DESIGNER: Occa Design
PROJECT MANAGER: Mace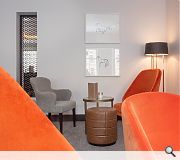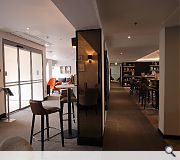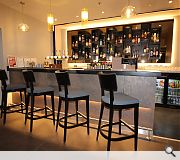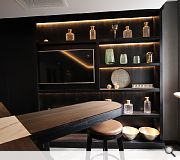 Back to Retail/Commercial/Industrial