Lower Dens
The conversion of the disused old Mill building provided many challenges. Predominantly those relating to the constraints provided by the existing structural layout. The introduction of three new stair cores and two new lift shafts were necessary to meet current building standards and hotel brand standard compliance. The retained cast iron columns, whilst providing a unique feature, also provided a challenge when planning guestroom layouts.
The Solution

The circulation routes were carefully designed and planned in order that they could be incorporated within the existing cast iron beam and column arrangements. The existing columns and features were exposed and incorporated within the guestrooms where possible. Most columns were exposed within the ensuite's, providing a unique feature.
The Outcome

The pragmatic and sympathetic approach to the conversion elevates the grade-A listed buildings to their former glory and matches the historic design aesthetic, whilst adopting many of the mandatory requirements imposed by the hotel brand standards and statutory authorities. The converted buildings now offer a facility that meets the requirements of the modern consumer.
PROJECT: Lower Dens
LOCATION: Dundee
CLIENT: CSAM Ltd
ARCHITECT: JM Architects
STRUCTURAL ENGINEER: Will Rudd Davidson
SERVICES ENGINEER: Butler Consulting
INTERIOR DESIGNER: Graven Images
PROJECT MANAGER: Thomas & Adamson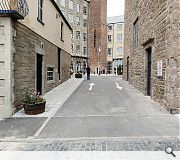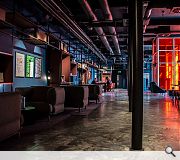 Back to Historic Buildings & Conservation