Broomhill Gardens Horticultural Training & Community Centre
The Horticultural Training & Community Centre located on Mearns Street, Greenock conceived by Inverclyde Association for Mental Health and funded by the Big Lottery and Scottish Regeneration Capital Grant adopts an unconventional approach to providing a community facility. The community centre and training facility is owned and managed by a local horticulture social enterprise. Access to the community facilities, growing gardens and walled garden is unrestricted to the community and in addition In-Work (a subsidiary SE of IAMH) uses the growing gardens for commercial production of shrubs and soft landscaping. In-Work operate the community cafe (which will be served by the produce from the growing gardens) and provide training and educational programmes within the several seminar and teaching spaces.
The project was conceived as a walled garden, with a green roof and densely planted courtyard the scheme takes its cues from Greenock's rich history of terraced green spaces and parks. In this way a new green space for Greenock is formed, advertised through the tree canopy and rooftop planting, which is visible behind and above the deeply textured brick wall enclosure. Entrances to the walled garden are formed within anterooms - landscaped thresholds, which help to mediate between the street and the quiet courtyard. Accommodation comprises a walled garden designed to support people with cognitive impairments, community hall & cafe, seminar and meeting areas, roof top garden, offices, education rooms, workshops, greenhouses and accommodation for In-Work staff & volunteers.
The importance of establishing a robust mechanism for providing community benefits through the project was considered early into the procurement stages. This was lead by INCH who prepared a bespoke Community Benefits Plan, Community Benefits clauses for inclusion within the contract and advised the Client on all aspects of 'quality' within the PQQ and ITT stages of the tender
process. Our multi-disciplinary design team for this project also comprised a Socio-Economic Consultant. We worked closely with this consultant to deliver the capital project in parallel with the proposed business model & revenue funding streams.
PROJECT: Broomhill Gardens Horticultural Training & Community Centre
LOCATION: Mearns Street, Greenock
CLIENT: Inverclyde Association for Mental Health
ARCHITECT: Inch Architecture
QUANTITY SURVEYOR: Armour Construction Consultants
LANDSCAPE ARCHITECT: ERZ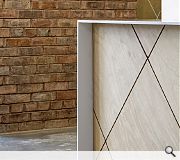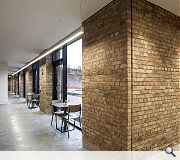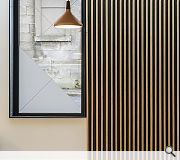 Suppliers:
Photographer: Keith Hunter
Back to Public