St. Cecilia's Concert Room & Music Museum
The context for this project was the desire by the University of Edinburgh to improve awareness, function and amenity of St. Cecilia's Hall, as an appropriate home for their world-class collection of musical instruments.

The removal of the former Caretakers Flat to the north of the existing building complex unlocked the opportunity to create a new public entrance and to house all of the ancillary facilities required to run the contemporary museum and concert room facility. The new four storey entrance building houses a double height entrance reception and orientation space with office accommodation, internal plant room and a green room above. This new build element also comprises the re-located instrument and public lift and access stair.

In parallel, the existing building was carefully opened up to reveal a new journey through the instrument collection with vistas from foyers through galleries to the city beyond. Visitor orientation was to be intuitive, guided by the unravelling sequence of spaces. Glimpses are offered into gallery spaces through new glazed openings when in performance mode in the evenings.

For associational interest the architectural emblems of the instrument collection are provocative. As architects, we like to work with associations as architecture is not only the physical fabric but the ideas and thoughts that influence it. By extension, our embracing new 'L' volume becomes imagined as an instrument, taking cues in form, texture and materiality from the qualities of the collection - rooting the building in its setting.

This significant cultural project aspired to enhance the existing building setting and musical instrument collection contained within the remarkable grouping of rooms off the Cowgate. It was a wonderful opportunity to create a sensitive yet bold new piece of civic architecture within the Old Town context for the University of Edinburgh.
PROJECT: St. Cecilia's Concert Room & Music Museum
LOCATION: 50 Niddry Street, Edinburgh
CLIENT: The University of Edinburgh
ARCHITECT: Page\Park
STRUCTURAL ENGINEER: David Narro Associates
SERVICES ENGINEER: Harley Haddow
QUANTITY SURVEYOR: Thomson Bethune
INTERIOR DESIGNER: Studio SP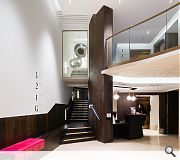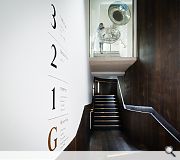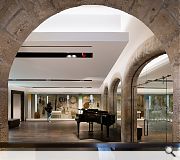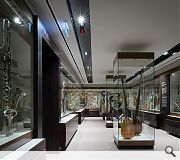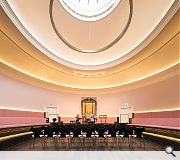 Suppliers:
Main Contractor: Interserve Construction Ltd
Back to Historic Buildings & Conservation