Contemporary extension & interior
This tenement in Edinburgh New Town was a law firm's office until a developer subdivided it. The developer turned the upper floors into luxury flats and sold off the two basement floors. The basement was a store, complete with a walk-in safe, and needed complete refurbishment. The property came with planning permission for an extension.

The new owner of the basement engaged Capital A to re-design the layout and the extension. The revised design creates a more open plan living area, split over two levels. The rear garden is steep and the re-designed garden room works with this. By lowering the floor level to create a taller space the room connects to the garden with as few steps as possible. The existing floor slabs were re-used in the landscaping design. The re-designed garden room is clad in zinc with thin edge details. The design is contemporary but also respects the historic context.

The flat has five bedrooms, three of which are ensuite. There is a wine store, utility room and media room with home cinema. The downstairs bathroom is in the old walk-in safe. The existing half-spiral stairs now has a modern, recessed handrail detail added. The new interior respects the history of the flat but breaths new life into it by using high quality modern design.

Capital A successfully negotiated revised planning, listed building and warrant applications. We carried out a competitive tender process to select a builder. Capital A administered the construction contract over seven months, inspecting the site every week. The finished space is a wonderful home in the heart of Edinburgh.

As part of the Festival of Architecture 2017, the Royal Incorporation of Architects in Scotland chose this project as one of the 100 best homes in Scotland since the year 2000.

PROJECT: Contemporary extension & interior
LOCATION: Great Stuart Street, Edinburgh
CLIENT: Jamie Allason
ARCHITECT: Capital A
STRUCTURAL ENGINEER: McColl Associates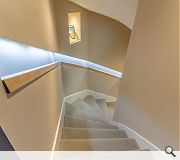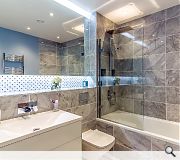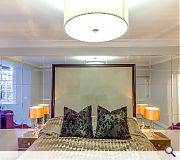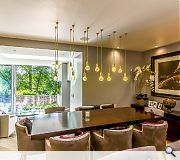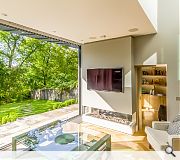 Suppliers:
Main Contractor: S. Ewing and Sons Ltd
Back to Housing