Alexandra Place
The site is located on the corner of a quiet residential area in Arbroath with fabulous south views across the high common / War Memorial to the sea.

The proposal is for 6no. flats defined as a single two storey block running parallel to and turning with the main street frontage. The flats have been designed with all the living/bedroom spaces to the front/south, with bathroom/storage/hallway spaces to the rear.

The design is contemporary using a mix of natural stone, slate and timber cladding, with extended gables and dormer windows expressed on the main south elevation adding to the character of the building.

PROJECT: Alexandra Place
LOCATION: Arbroath
CLIENT: Moir Construction ltd
ARCHITECT: The Voigt Partnership
STRUCTURAL ENGINEER: McKinney Nicolson Ltd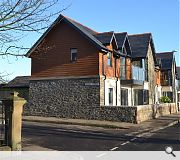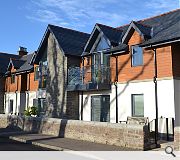 Back to Housing