Lochrin Square
The ambitious £50million Lochrin Square project in Edinburgh's burgeoning business district became the last new Class A office space to be released in Edinburgh City Centre before 2008.
Built by a Joint Venture between Gladedale Capital and Scotmid it includes 10,000 sq m of office and retail space.
The speculative office development incorporates the 'B' listed former Scotmid Headquarters into one of the two new buildings. This follows Scotmid's relocation to Newbridge, into a new HQ building also designed by Michael Laird Architects. The Lochrin Square development wraps round behind the existing stone building on to Fountainbridge, subtly locking into the city fabric. Surface car parking and poor quality extensions have all been removed.

A small square between the new and old buildings opposite Edinburgh Quay is centred on a pedestrian route between the two new blocks and acts as a focus for the project. The development links the restored Union Canal basin at Edinburgh Quay with Edinburgh's premier business district, providing quality office space. The western block curves to reflect the first phase of Edinburgh Quay which is diagonally opposite on Fountainbridge.
Fountainbridge is rapidly developing into the natural extension of Edinburgh's premier business district. Lochrin Square has a strategic role in continuing the development of Fountainbridge, making it a high quality destination and strengthening connections with the city centre. Pre-let space within No.2 Lochrin Square took it to 80% occupancy before completion.
In the short time since completion Lochrin Square has already opened up a popular route from Edinburgh Quay to the premier business district and city centre. The space between the old and new buildings is brought to life by pedestrian traffic, helping the development gain a truly urban character.

PROJECT: Lochrin Square
LOCATION: Fountainbridge, Edinburgh
CLIENT: Gladedale Capital Limited / Scotmid Joint Venture
ARCHITECT: Michael Laird Architects
STRUCTURAL ENGINEER: Blyth and Blyth Associates
SERVICES ENGINEER: Rybka
QUANTITY SURVEYOR: Doig and Smith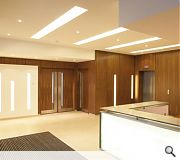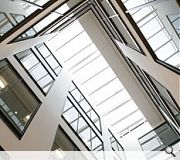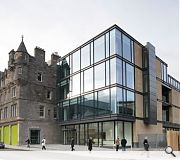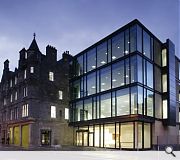 Suppliers:
Main Contractor: SRM
Photographer: McAteer Photograph
Back to Retail/Commercial/Industrial