Dalbeattie Learning Campus
Dalbeattie Learning Campus is an exciting and innovative project, that seeks to provide a range of educational and community benefits under a single roof. Comprising a new nursery, primary and secondary school with associated parking, landscaping and infrastructure, the project will create a major new public building to the periphery of the town of Dalbeattie.

Whilst the overriding principals of the project aim to provide state of the art facilities for delivery of curriculum for excellence, the bringing together of all the educational requirements for the town under one roof, creates a number of synergies between building functions. Early integration of nursery children with early years primary classes ensures a smooth and manageable transition into the education system, whilst opportunities to engage with subjects such as technology and science within the secondary school by primary class groups brings greater depth to the delivery of primary curriculum. From a secondary perspective, the building arrangement has the opportunity to allow the educational journey from nursery to senior school to be seen, emphasising the progression students make in preparing for college / university / apprenticeships and their careers.

The creation of a new public building within Dalbeattie, also allows the opportunity for the local community to engage and become involved within the new facility, and it is anticipated that main halls, teaching spaces and sports facilities will be available for community groups, clubs and organisations, allowing the space to be used far beyond the 9 - 4 school day.
PROJECT: Dalbeattie Learning Campus
LOCATION: Dalbeattie Learning Campus, Craignair Rd, Dalbeattie DG5 4LU
CLIENT: hub South West
ARCHITECT: Holmes Miller
STRUCTURAL ENGINEER: Woolgar Hunter
SERVICES ENGINEER: Cundall
LANDSCAPE ARCHITECT: Sterry-Walters Partnership
PROJECT MANAGER: hub South West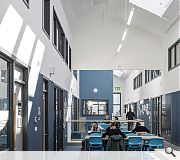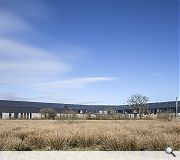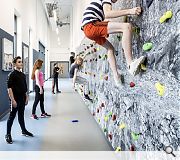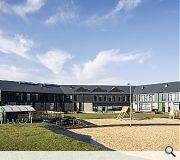 Suppliers:
Main Contractor: Graham Construction
Photographer: Keith Hunter
Acoustic Consultant: RMP
Back to Education