Retail/Commercial/Industrial
This category includes retail, commercial and industrial projects
that have been completed since last May
. To find buildings from previous years please use the archive and search functions on the menu to the right.
Browse Buildings:
Buildings 1-3 out of 3 displayed.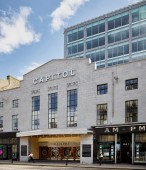 A speculative office development situated on Union Street in the centre of Aberdeen, on the former Capitol Cinema site, offering spectacular, column-free, panoramic views of the city. The project encompasses the restoration and redevelopment of...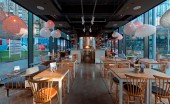 North Pavilion is a 2 storey, fully glazed cuboid attached to the original red brick bell tower of the old Royal Infirmary hospital and forms the north side of the new urban square at the heart of the Quartermile development. The shell was...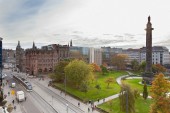 Comprehensive Design Architects (CDA) and Hoskins Architects are pleased to announce the practical completion of a major development in the heart of Edinburgh's New Town World Heritage Site. On behalf of Standard Life Investments and Pevril...
Back to Scotland's New Buildings