Retail/Commercial/Industrial
This category includes retail, commercial and industrial projects
that have been completed since last May
. To find buildings from previous years please use the archive and search functions on the menu to the right.
Browse Buildings:
Buildings 1-5 out of 5 displayed.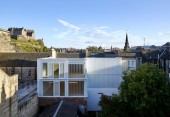 The project concerns the conversion and extension of the vacant upper levels of three of the few remaining original townhouses on Edinburgh's Princes Street, for office use. The properties have a rich history, variously used as Victorian...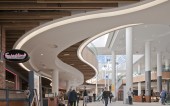 East Kilbride is one of four major settlements in South Lanarkshire and is the first 'New Town' in Scotland. The East Kilbride Leisure Hub is the only facility of its kind in South Lanarkshire and as such hasa wide catchment attracting...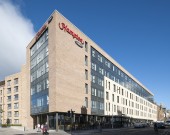 ICA were approached to reconfigure and deliver a consented hotel proposal within the Fountainbridge area of Edinburgh's city centre. The original 2013 consent was for a 178 bed hotel and ICA undertook a significant redesign of the hotels...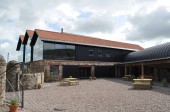 A £7m visitor centre and distillery at Lindores Abbey in Fife has opened to the public, returning whisky production to the site of the first recorded example of whisky production in Scotland. Capable of producing 150,000 litres of spirit...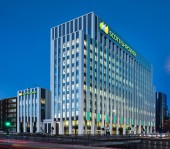 After considering a number of sites outwith and within the city, ScottishPower Ltd selected a highly prominent location in the heart of Glasgow, to relocate around 1,900 staff from a series of locations. This new setting provides a new, impressive...
Back to Scotland's New Buildings