Allan Murray Architects enter into an employee ownership trust
December 22 2020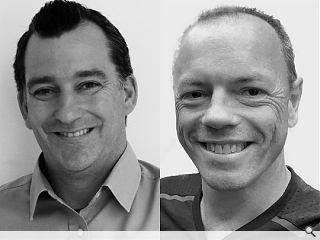 Allan Murray Architects (AMA) have joined a growing band of architectural practices to place its destiny in the hands of its staff after entering into an employee ownership trust (EOT).
The new arrangement will see 100% of AMA's shares transferred to the EOT with any annual profits split equitably between all employees irrespective of their role.
Founded in 1992 by Allan Murray the change will enable Murray to fully retire, handing the reins of day to day governance to directors Conor Pittman and Kenny McNally. Office manager Ellen Wilson, who has served the business for 20 years, has been elected as Trustee and will be responsible for ensuring the business is run to the benefit of all.
Pittman said: "Unlike many firms entering employee-ownership, for us, it is all about continuity and showing the market that - while we are evolving - we are as well placed as ever before to deliver the cutting-edge and landmark projects we're known for.
"We have Allan's incredible legacy and a team that has absorbed so much knowledge and acclaim over the last few decades - and now we want to knit together and come out of the challenges that the entire sector has experienced over the last year.
"Employee ownership will help us grow and develop – and take on new tests with increased ingenuity and accountability. It will ensure our team is fully rewarded for its brilliant work too."
McNally adds: "The business is now mature and the responsibility for continuing to grow our reputation is shared between all of us, it's the beginning of a new era that we are all looking forward to."
AMA's move places it alongside Tangram, Camerons Strachan Yuill, LUC, ADP, Page\Park, David Narro Associates, LDA Design and Anderson Bell Christie who have all made the same transition in recent years.
The transition was guided by specialists Ownership Associates with legal support provided by Anderson Strathern.
Back to December 2020