ADP marks half century in practice by converting to employee ownership
February 1 2017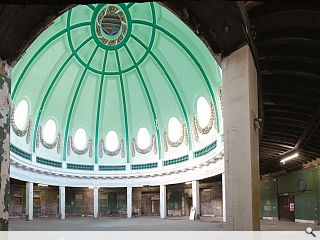 Architectural practice ADP has marked a half century in practice by allocating a 'significant' majority of company shares to an employee ownership trust, granting staff a greater say in the company's direction by placing an employee director on its board and establishing an employee council.
The model is similar to that used by the John Lewis Partnership and has been implemented as a means to smooth succession planning and separate management from ownership.
David Heslop, managing director of the practice, said "It has been demonstrated that businesses owned by their staff are more successful financially and are more satisfying places to work. Allowing ADP's employees to benefit directly and proportionately from our future success will build further on their existing commitment and enthusiasm".
ADP is formed from 120 staff operating from studios in Birmingham,
Edinburgh
, Glasgow, London, Manchester, Newcastle, Oxford and Sherborne with an international HQ in Delhi. It is currently delivering several commissions for both Edinburgh and Heriot Watt universities.
In recent years
David Narro Associates
and
Page\Park
trodden a similar route with Anderson Bell Christie expected to complete their own move to
employee ownership
later this year.
Pictured: Spanish City, Whitley Bay, currently being restored by ADP
Back to February 2017