Low profile Dornoch pavilion house makes a mark
December 23 2020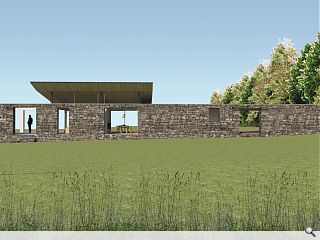 Brown and Brown Architects have tabled plans for a pavilion home at Pitgrudy, just outside Dornoch.
The Pillars benefits from a substantial 0.68-acre plot which already had approval for two dwellings before a change in ownership prompted a rethink along present lines.
The single-storey, low pitch design employs locally sourced dry stone walling as part of a site-specific design approach that also specifies minimal use of glazing to the north for privacy and generous openings to the south to make the most of expansive views.
Complementary black painted timber will accentuate the contemporary aesthetic, aided by a raised roof section drawing light into the interior through clerestory glazing.
In a statement, the practice wrote: "It is felt that the form of the building would create an unashamedly contemporary, yet complimentary, addition within the landscape and is informed by the existing topography."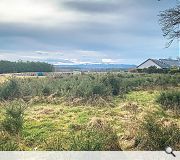 Expansive areas of south-facing glazing will maximise views and solar gain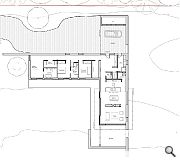 Sleeping and activity spaces occupy two arms of accommodation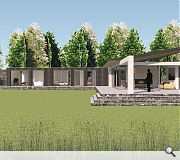 The massing hugs the ground as tightly as possible
Back to December 2020