David Narro Associates become employee-owned business
August 19 2014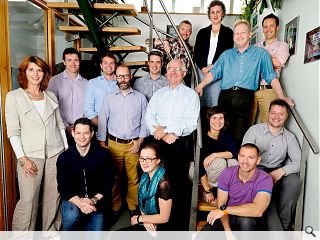 David Narro Associates (DNA) has announced a migration of its business to an employee owned model, joining a growing roster of construction companies to make the leap.
Established by David Narro in 1986 the structural and civil engineering firm has grown to employ 30 people between its
Glasgow
and Edinburgh offices but with Narro set to retire around 2019 he needed a means to safeguard his legacy.
That effort has seen 80 per cent of shares in the company sold to staff via an Employee Ownership Trust, with the remainder made available for direct purchase in a process overseen by Co-operative Development Scotland, an arm of Scottish Enterprise, and employee ownership specialists Baxendale.
Commenting on the initiative Narro said: "I didn't just want to retire. I wanted to make sure the company itself would continue without me. The best way to do that was to allow the employees who know the business so well to take it forward – they are just as responsible for its success as anyone.
"The way I have run the practice has always been co-operative, so employee ownership is a natural fit for the company's future."
Practice manager Amanda Douglas added: "David has kept us involved every step of the way and it is an exciting time not just for the business, but for everyone who works here. Knowing that each of us will play a vital role in the practice's long-term success has given us all an extra incentive to do well."
Narro was inspired to take the plunge following the success of a
similar ownership structure at Page\Park
, with whom the business has long collaborated, as well as the recent introduction of new tax relief.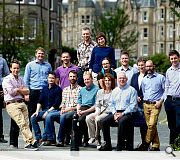 David Narro Associates was founded in Edinburgh in 1986
Back to August 2014