Employee ownership model drives formation of Camerons Strachan Yuill Architects
June 29 2020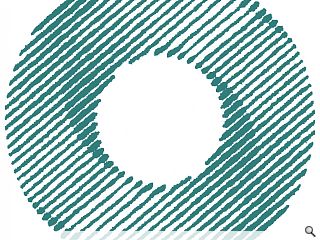 Three architecture practices centred on Edinburgh, Dalkeith, Galashiels and Eyemouth have united under the Camerons Strachan Yuill banner.
Operated as an Employee Ownership Trust (EOT) to hand staff a majority share of the company the business will be led by co-managing directors Gavin Yuill and Douglas Strachan, pooling the resources of Camerons Architects, Douglas Strachan Architects and Bain Swan Architects.
Strachan said: "The unified practice will honour the legacy of each preceding firm, whilst boldly striding forward and writing a new chapter. We remain committed to a local service for the communities we serve, enhanced by the larger team."
Yuill added: "Architecture based on people is what we do, but it is equally important how we do it. Our practice, as an EOT, will therefore be based on people with shared values, collaborating and delivering a personal service."
The new practice is born with a particular understanding of affordable housing, a legacy of Camerons founder David Cameron who helped create Eildon Housing Association, a legacy advanced in more recent years by Yuill with formation of the Yuill Community Trust. Strachan meanwhile serves as founder and chairperson of One Dalkeith Community Development Trust.
One of the practices first major tests is a major redevelopment of the Upper Langlee estate in Galashiels.
Back to June 2020