Uncertainty pushes Gillespie, Kidd & Coia landmark onto at-risk list
May 6 2021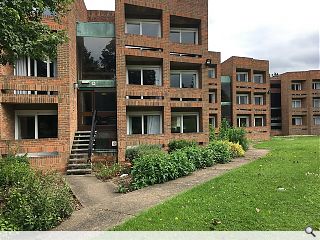 The 20th Century Society has placed a Grade II listed hall of residence designed by renowned architectural practice Gillespie, Kidd & Coia on its latest buildings at risk list amid alarm at a planned land sale at the behest of the University of Hull.
Recipient of a RIBA Bronze Regional Award in 1968 and a Grade II* listing in 1993 The Lawns is recognised as an outstanding example of university accommodation and a pivotal project for practice partners Isi Metzstein and Andy MacMillan.
Now a question mark hangs over the building as it's marketed for sale as part of a disposal of the 40-acre parkland site for residential development.
Catherine Croft, director of the society, commented: "While it's good that the University is now selling the Lawns (it's been empty and just used for police firearms training under lockdown), it's going to be crucial that the new buyer recognises its significance and comes up with a conservation led scheme for suitable reuse— we have been asked to go on a site visit to advise, and are pleased to be able to do that before any proposals are submitted."
The University of Hull is selling off land and buildings as part of a desire to build a carbon-neutral campus by 2027 but has committed to engage with the Twentieth Century Society on the future of the site.
In later life Metzstein founded The Rubble Club, a support organisation for bereaved architects dealing with the demolition of their creations.
Back to May 2021