Aberdeen considers going it alone on market redevelopment
May 6 2021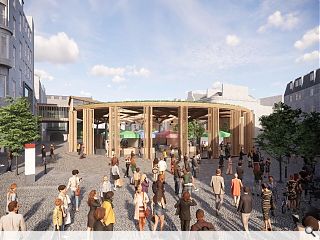 Aberdeen City Council is considering a purchase of the former Aberdeen Market and BHS building for an undisclosed sum to kickstart the regeneration of the city centre, either directly or with a development partner.
A committee report recommends that both sites be taken into public ownership to progress a mix of retail, food, drink and leisure uses at Hadden Street as well as improved access from Union Street.
The intervention follows a decision by the current owners to market the site for sale despite obtaining planning consent for a major office development, which has 'not proved to be deliverable'.
Taking matters into their own hands the council are keen to develop the site as 'market-style floorspace' combining food and drink outlets with open-air stalls selling local produce and continental-style cafes.
Outlining their indicative approach the report states: "The design will feature a mixture of fixed units of various sizes alongside space for temporary and pop-up facilities which would allow for increased variety and be flexible to seasonal requirements."
£1.5m of public realm improvements to surrounding streets will also be undertaken to improve connections, accessibility and navigability, including the pedestrianisation of a central section of Union Street between Bridge Street and Market Street.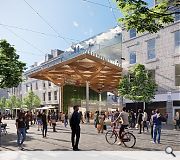 A £150m capital fund to finance improvements to the city centre through to 2026 will be used take ownership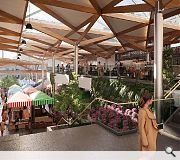 The ageing 1970s Aberdeen Market is viewed as an obstacle to regeneration
Back to May 2021