Isi Metzstein passes away
January 10 2012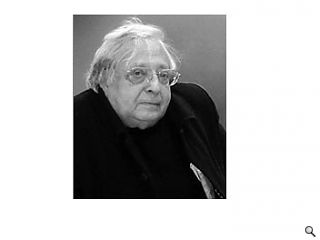 Isi Metzstein, former Gillespie Kidd and Coia partner and founder of
The Rubble Club
, has passed away.
Metzstein, born in Berlin in 1928, relocated to Scotland at the age of 11, joining architects Gillespie Kidd and Coia which he ultimately went on to co-run alongside his colleague Andy MacMillan.
Speaking to Urban Realm MacMillan said: "He was my best pal, a master of the one liners and always good for giving you a hard time.
"I knew it would come sooner or later because he's not been well for a while but it's very sad. I think a lot of students and ex-students will turn up, I hear the Art School are going to do something next week.
"We were both young architects who made our way and we had a number of people who were students along with us and we always used to meet on a Wednesday night to discuss architecture.
"Later on I became head of the Macintosh School and a few years later Isi became head of the Edinburgh School of architecture. We both believe our biggest legacy is the young architects all round Scotland, (by young architect I mean 40 at least!) who are making their way and I think the standard of Scottish architecture has been rising steadily in the last few years. In a modest sort of way we feel we had a hand in that through the people we taught."
GSA director Seona Reid said: "'Gillespie Kidd and Coia's work under the visionary leadership of Isi Metzstein and Andy MacMillan represents one of the most significant and influential contributions to post war British architecture.
It is not, however, just through the remarkable physical legacy that Isi's reputation will live on, but through the generations of architectural students whom he inspired."
Metzstein's passing is regarded as the end of an era as MacMillan explained: "Along with Morris & Steadman of Edinburgh we were among the first modern architects in Scotland after the war. We belong to that brutalist generation of Smithson and Sandy Wilson who've all been dying off recently."
Back to January 2012