Glasgow City Council reignite George Square conversation
October 3 2019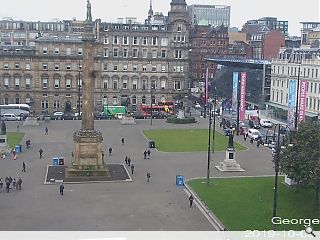 Glasgow City Council has opened another consultation into the future of George Square one year on from a similar initiative inviting opinion on whether the public space should be pedestrianised.
With a soon to be completed Queen Street Station revamp focusing minds officials are keen to revisit the city's premier public space to establish whether and how the urban focal point should change in response to future priorities.
Council leader Susan Aitken said: "George Square is part of the very fabric of Glasgow, an essential part of our civic life which has hosted so many of the most important days and events in the city's history. We now need to think about the equally important role it can play in our future.
"We are opening up this conversation to find out about what Glaswegians think and feel about George Square and what we all want from it. It's crucial that we don't impose anything, so to get as full a picture as possible I'm encouraging everyone in the city to get involved with this important conversation."
Repeated attempts have been made to improve the public realm around George Square, most famously with an abortive design contest won by John McAslan & Partners which ultimately descended into acrimony.
That episode ended in 2013 with the replacement of red tarmac with grey epoxy resin at a cost of £500k.
Back to October 2019