A-listed Tollcross Park mansion to be converted to 13 flats
April 12 2022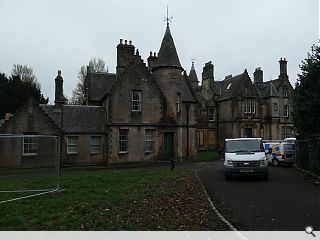 An A-listed mansion in Tollcross Park is to be converted into 13 apartments for private rent after being acquired by Spectrum Properties from Shettleston Housing Association.
£1m will be spent overhauling the baronial pile, designed by David Bryce, with Jewitt & Wilkie Architects retaining period features such as crow-stepped gables and corbelled turrets.
Spectrum Properties managing director Bill Roddie said: "The Mansion House is a quite spectacular property, built in a distinctive Scottish style and set on the summit of what was then the Dunlop family's private estate.
"In its essentials the building is similar to the Great Western Road, Glasgow mansion of the art collector and city benefactor, Sir William Burrell which we restored as high-end apartments a couple of years ago. As ever, we plan to undertake a sympathetic restoration of the entire property, keeping it in its original form and retaining the 13 residential apartments currently onsite.
"It has had its ups and downs over the years, and at one stage was facing demolition before it was preserved by a far-sighted restoration project which was completed nearly 30 years ago. We are delighted now to be able to take on the challenge of custodianship."
A number of developments are currently taking place in the park including a restoration of the Winter Gardens and nursery.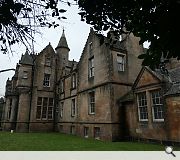 Built in 1848 for the Dunlop family the mansion was last refurbished in 1993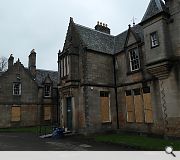 The property was last in use as assisted living accommodation
Back to April 2022